WTB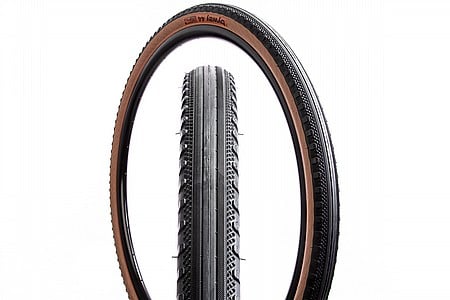 Great tubeless tire for mixed surface riding.
I ride this tire for my all-around bike - commute to work (shoulders, road, multi use paths, gravel, singletrack), and for longer weekend gravel/mixed surface/road rides. Performance has been great on the roads and in the dirt and smaller gravel. On pavement the tire rolls nice and smooth, and the edge knobbies grip great corning in dirt and gravel. Tubeless setup was simple, and they hold air great for me with Stans sealant.
Knocking 1 star off because the sidewall took a rip in some larger gravel (logging access road). It's possible tire pressure could have been higher for the conditions, I feel like you may need to be a pressure hawk if the road gets too chunky - the line between success and failure may only be a few psi. I replaced that tire with the SG2 model (extra protection) in an attempt to more easily avoid sidewall failure in the future, which has been working out great. Wish they were able to produce that model with tan sidewall.
Thank you for your feedback.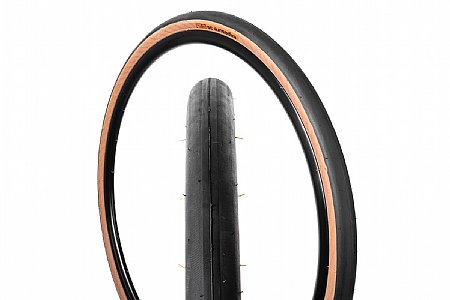 Competitive Racer
Vancouver ,Wa
Fast rolling, good grip, decent puncture protection
I just went through my second set of these and ordered another set. Great tire for those long road rides on chip seal or rougher paved roads but does just fine on light gravel or dirt paths without too much tech or cornering needed. I use this on a 24mm inner width rim and it bumps out to 38mm but still narrow enough to be suitable for long road rides with folks on 25s etc. mounts up totally fine despite what others have said. Running them at 25-30 psi for my weight(145) feels ideal but it does ok at higher pressures. 120tpi makes it feel a bit more squirmy at lower pressures rather than supple.
Thank you for your feedback.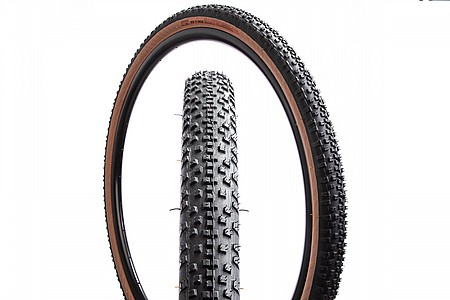 Cycling Enthusiast
Arizona
Gravel trail traction
I upgraded to this tire from the all road tire that came with my canyon grail AL. At 42mm, this is the widest that my bike will accept. The resolute gave me the traction and control to tackle rocky single track and light sandy sections with ease. The tire has a sticky grip that will hold your line off road and yet rolls well for taking the pavement road home.
Thank you for your feedback.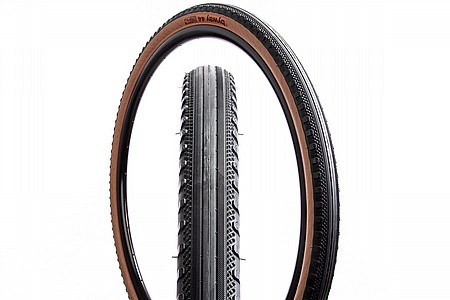 Cycling Enthusiast
Denver, CO United States
1 of 1 customers found this review helpful.
Hard to keep inflated.
The WTB Byway is a nice rolling tire. I like that, but in a tubeless setup it's hard to get it sealed up. I noticed it leaked air pretty quickly from the beginning and then I found literally dozens of little pinprick sized spots on the sidewalls where the sealant was plugging up holes, so I put more sealant in and worked it around. That improved the leakage for a while but then it started happening again. Now, after a year of riding on it, I have to inflate this tire before every ride, even if it's the next day. I've considered taking it off and putting a tube in, but I've decided to just ride it until it's worn (almost there) out and replace it with something else. I will not buy it again, and I strongly recommend against using it tubeless for backpacking or touring unless you enjoy working the pump. Maybe with a tube it would work well. I did not buy the tire from BTD.
Thank you for your feedback.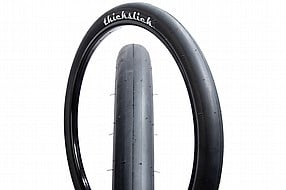 Total Savings:
$4.00 (11%)
Earn $0.92 store credit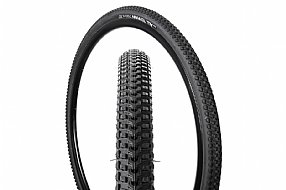 Total Savings:
$4.00 (10%)
Earn $0.98 store credit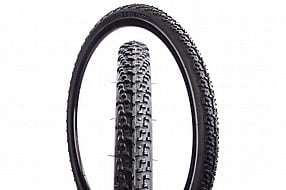 Total Savings:
$4.00 (10%)
Earn $0.98 store credit
Total Savings:
$7.00 (10%)
Earn $2.35 store credit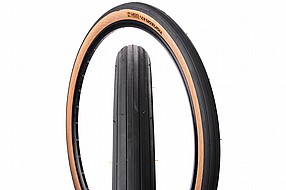 Total Savings:
$7.00 (10%)
Earn $1.76 store credit
Total Savings:
$7.00 (10%)
Earn $1.76 store credit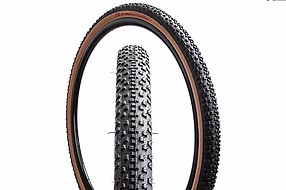 Total Savings:
$7.00 (10%)
Earn $2.35 store credit
Total Savings:
$7.00 (10%)
Earn $3.53 store credit