WTB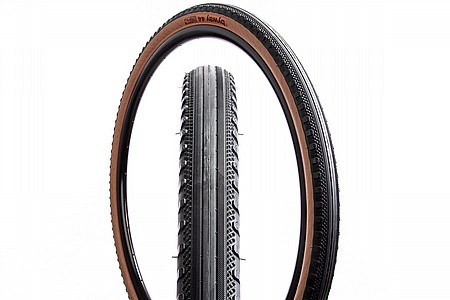 Cycling Enthusiast
Denver, CO United States
1 of 1 customers found this review helpful.
Hard to keep inflated.
The WTB Byway is a nice rolling tire. I like that, but in a tubeless setup it's hard to get it sealed up. I noticed it leaked air pretty quickly from the beginning and then I found literally dozens of little pinprick sized spots on the sidewalls where the sealant was plugging up holes, so I put more sealant in and worked it around. That improved the leakage for a while but then it started happening again. Now, after a year of riding on it, I have to inflate this tire before every ride, even if it's the next day. I've considered taking it off and putting a tube in, but I've decided to just ride it until it's worn (almost there) out and replace it with something else. I will not buy it again, and I strongly recommend against using it tubeless for backpacking or touring unless you enjoy working the pump. Maybe with a tube it would work well. I did not buy the tire from BTD.
Thank you for your feedback.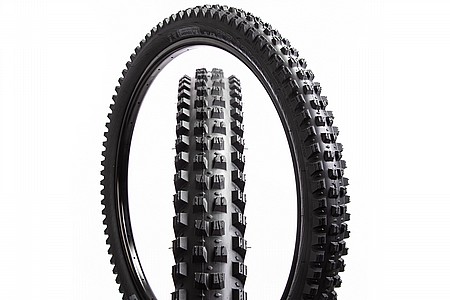 The gripper!
Good wearing "spike like" front tire that performs best in loose conditions. Use it on heavy ebike with lots of access road climbs to trail and still wearing well. Tough casing the way to go as well, since flatted Light Casing version on second or third ride and was tube bound since, until replacing with this tire. Tire not meant for hardpack trails, but if stay on the side knobs that are very supportive, find it does just fine and rails when it needs to like a DHF
Thank you for your feedback.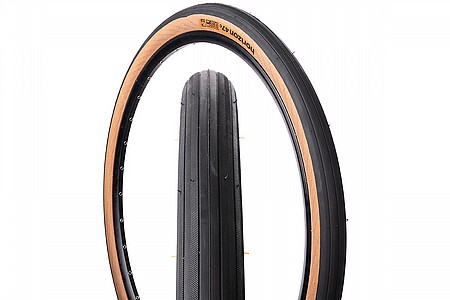 Cycling Enthusiast
Westchester, NY
2 of 2 customers found this review helpful.
Great Tire but
I use this tire for touring and gravel. On the road they are quite fast but not very durable as I picked up a number of flats from small shards of glass and from sharp pebbles.I use them with tubes. A bit more protection on the center grove would probably do the trick. I guess I will have to start using an insert untill WTB adds a bit more rubber down the center. This is my second set of these so I have ridden them over 6000 miles between the 2 sets.
Thank you for your feedback.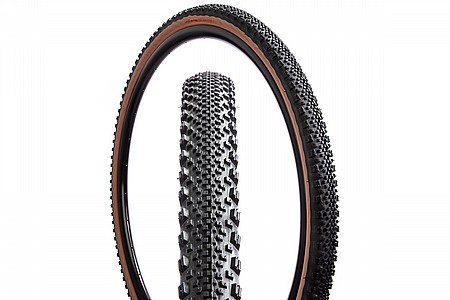 Cycling Enthusiast
CO Front Range
1 of 1 customers found this review helpful.
Quality Mid-Range Gravel Tire
Have the 40s on 20mm inner rims, set up tubeless. They measure 38.5mm. Tires paired with 2018 Fuji Jari 1.5. The front fit is fine, rear is too tight for mud. 2-3mm of clearance between the non-drive stay. Not a problem in Colorado. ~148lbs body + ~24-40lbs bike & gear.
Awesome tread for grip on loose dirt & gravel. Not terrible on the road. Goes through sand and deep gravel nicely. Rear is too worn for climbing loose, 15+% ramps after ~2,000 mixed surface miles. Cornering still confident despite smooth-ish center. Front looks like it could last for for the full life of a second rear.
Mounting was done with a basic track pump and no cussing.
More prone to mold than two other tan wall tires I've used but it washes away with the garden hose.
Thank you for your feedback.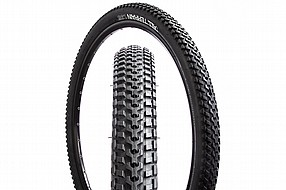 Total Savings:
$4.00 (10%)
Earn $1.64 store credit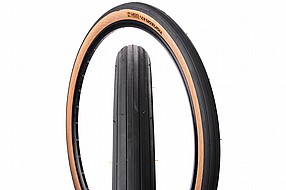 Total Savings:
$7.00 (10%)
Earn $4.71 store credit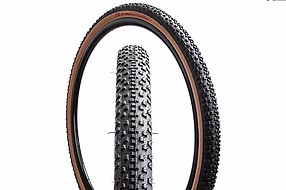 Total Savings:
$7.00 (10%)
Earn $2.94 store credit
Total Savings:
$7.00 (10%)
Earn $2.94 store credit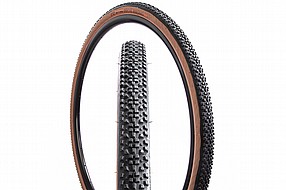 Total Savings:
$7.00 (10%)
Earn $2.94 store credit
Total Savings:
$7.00 (10%)
Earn $3.53 store credit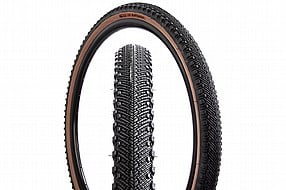 Total Savings:
$7.00 (10%)
Earn $4.71 store credit
Total Savings:
$7.00 (10%)
Earn $4.12 store credit