Vittoria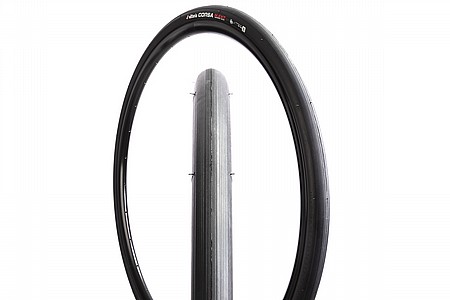 2 of 2 customers found this review helpful.
Super easy to install!
I wanted to provide an initial review regarding installation since I felt this was important. I have Roval CLX 32 tubeless ready rims, but prefer to ride with a tube. When using Continental 4000's then Continental 5000's, they were a nightmare to install. Almost impossible to get on. Even the local bike shop could not get them on these rims without using a tire bead jack!
Last week I discovered the Vittoria Corsa N.EXT G2.0 and being I had good luck with this brand in the past I thought I would give them try. Bicycle Rolling Resistance gave them a "4.5 Highly Recommended" review, so for me that was enough to buy. Great puncture resistance, excellent wet grip and they are very easy to install. I didn't even need tire levers. So now if I do get a flat, I can easily change them on the road without worrying. Just wanted to get the word out in case anyone else was looking for a good road tire that was not tight/difficult to install.
Thank you for your feedback.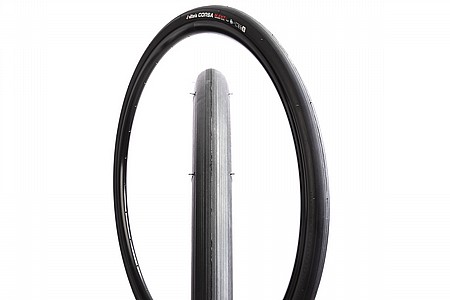 Cycling Enthusiast
New England
1 of 1 customers found this review helpful.
nothing bad to say about these
I bought a set of these in 700x32 & mounted up to Zipp 303 Firecrests as an alternate road biased wheelset for my titanium Gravel bike. Packaging is a nice touch as you are left with a recyclable "tray" to keep misc stuff in. The tires are non-directional and mounted up with just a floor pump.
No issues thus far with durability or wear issues. No flats. Good road feedback.
They roll fine, but not as well as as the 700x28 Conti GP 5000 S TR's I have on my dedicated road bike.
If you buy these, don't jump to immediate conclusions. Quite oddly, the mannerisms seemed to steadily improve over the first few rides. I've never experienced a "breaking in" experience like that before.
I'm 187 lbs... on the pavement and chipseal, I'm finding 53psi R/ 51psi F to be the sweet spot.
Thank you for your feedback.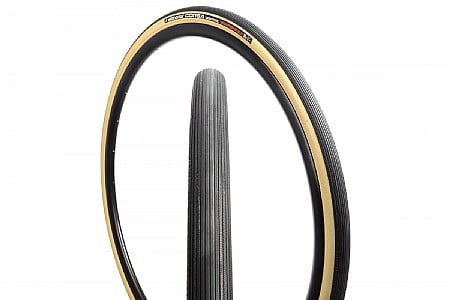 No flats, bulletproof, look great in tanwall, grippy in the corners, and pretty fast!
I have ridden on occasional gravel, through urban landscapes littered with glass, and city roads scarred with potholes at over 30 mph with zero complaints. There are faster racier tires but they do not hold up like these. I have actually gotten my money out of these tires as my rear is just now starting to show some wear after a summer of riding but still have life left. With a wider rim and latex tubes I found the 25mm to be just perfect. Still really comfortable even on a stiff alloy bike.
Thank you for your feedback.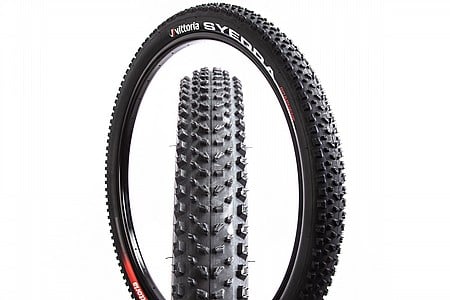 Provide no confidence
Using these tires on their intended purpose 130/120 trail bike but the feel too much on the XC side to be a true downcountry tire. Theres no doubting these roll real fast. But when you are going fast the tire should hold the line which these tires dont give much grip when pushed. Its almost immediate when you realized when you have lost grip but for a XC/Trail tire shouldn't be this way. Like this as a rear tire only but because Vittoria gave these awful red graphic treatment, it does not have the same brand design like their other tires. So they really are red-headed stepchilds no one wants.
Thank you for your feedback.
Total Savings:
$16.00 (19%)
Earn $6.49 store credit