Vittoria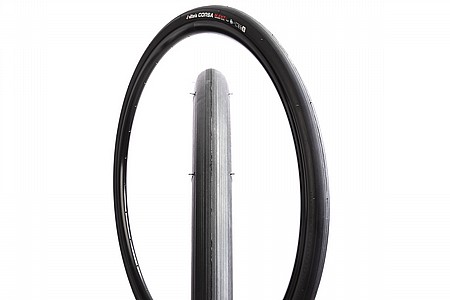 Cycling Enthusiast
Mountains NW
Fast rolling comfort
By accident I've gotten three Strava segment PR's with these tires on. Switched from the Pirelli TLR Race after reading a couple of reviews and getting a couple of Pirelli punctures. They were easy to install on Reserve and Shimano wheels, almost impossible on Mavic (isn't everything?). At the same pressures they seem to ride quite a bit softer. Grip is all there. There's plenty of spring road trash and after 500 miles I haven't yet gotten a puncture yet. (outside riding starts late here in the mountain NW) I'm guessing these are 2+K mile tires by the lack of wear they're showing. I'll get another set.
Thank you for your feedback.
Cycling Enthusiast
Winthrop, WA
Great tire but watch for delamination
All the positive comments are true. Very fast. I haven't found them more prone to flats. Have run them tubeless and with a tube. Unfortunately one of my new tires started to delaminate, where the outer portion of the main tread separates from the body of the tire, with less than a few hundred miles. BTD was great at sending me a new tire at no charge. Now that tire is doing the same. It has over 500 miles and is less than a year old. I don't think my problem is unique and I hope Vittoria come up with a better glue. Would really like to keep buying these tires.
Thank you for your feedback.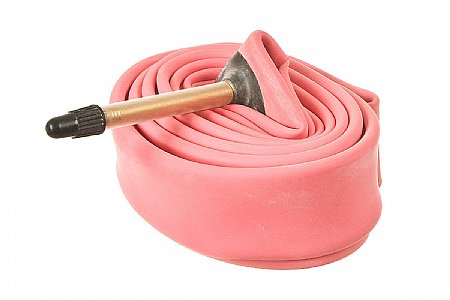 Cycling Enthusiast
Raleigh, NC
So far so good
These are my first latex tubes. I've ridden on butyl tubes for years, and I do notice a difference. The latex does seem to absorb the bumps more. I've been maybe 300 miles on them with no issues. One thing, the stems are not threaded, so I wonder if pumping the tubes up for every ride will be tough in the tube/stem union. My work-around for this issue is to place half of the stem-cover that comes with tube back on the stem and gently (I do mean gently) secure a small pair of vise-grips to the base of the stem with the vise-grip handles resting on a wooden block that's the same height as the tire and wheel combined. When I attach the pump, the vise grips keep the stem from pushing into the tube. Then when I remove the pump, I hold onto the vise grips, so that the stem doesn't pull on the tube. So far so good.
Thank you for your feedback.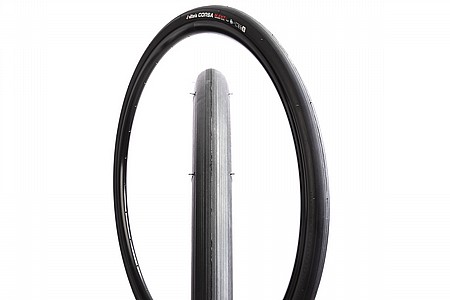 1 of 1 customers found this review helpful.
less than 1000 miles on my set before needing replacement
I enjoyed these tires very much and have no complaints whatsoever except their overall short life span. I put approximately 974 miles on my set and the rear tire's wear indicator dimple was already gone. Over the course of the 974 miles, I picked up 2 punctures that sealed immediately with Stans sealant. Nice smooth ride with confidence inspiring traction. At 5'9 / 215lbs, I had the rears set to 65psi and the fronts at 62psi. I ride mostly on swept bike trails but will also do the occasional canyon ride with beat up roads.
Thank you for your feedback.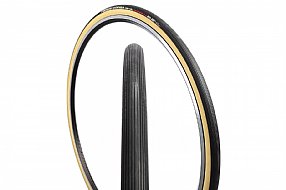 Total Savings:
$32.50 (25%)
Earn $2.92 store credit
Total Savings:
$21.25 (25%)
Earn $2.54 store credit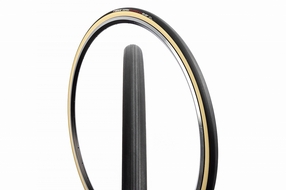 Total Savings:
$32.50 (25%)
Earn $3.89 store credit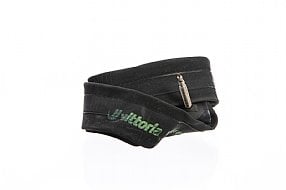 Total Savings:
$2.00 (20%)
Earn $0.71 store credit