Vittoria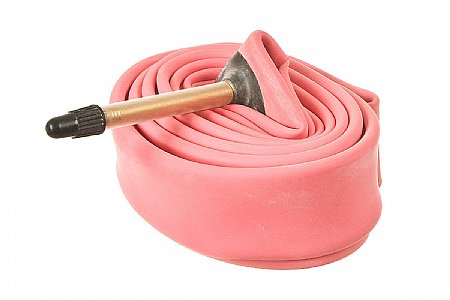 Say it with me: Supple. Supple. Supple.
So I don't review gear much but thought I'd contribute to the geekery of 'tube tech'. So I switched to these latex tubes on both of my road bikes a few years back. I know it's been awhile since I purchased the tubes, but hey.... I like to field test things fully rather than write a review immediately after buying a product like SOOOO many consumers do. Drives me nuts when people do that. I'll admit I was leery of the claims others made about "how sublime latex tubes were". I thought it's a tube, how different can it really be? So I bought several of these 25/28c tubes and used them both on 2 different bikes: 1 frame is carbon, the other is Ti. Tires used were Clement Stradas 28c, and two different Vittoria tires: Corsa and the Rubino, both 25c G+ tires. And what I experienced blew my mind. Supple? Oh yeah! Lower hysteresis? Check! What I didn't expect was decreased flats? Huh? How? I haven't had a flat in over a year and a half, riding the same roads I always have, with thousands of miles ridden. Not one. By lowering the pressures and using wider rims, the tire/tubes are allowed to "flex" over pepples and other irregularities thus preventing flats. AND.....additionally it makes your hands and butt happy. Sounds great huh? Now, what's the bad? Cost, fragility, repairability? Ok, they're more expensive. Initially. But when you factor a likely 4-6 flats minimum/ year, the time spent buying new butyl tubes or repairing butyl tubes, etc, the cost of latex actually becomes more advantageous.. and maybe even cheaper when you consider all of those factors.
Fragile? Yeah, you definitely need to be careful mounting them and ensure the tire is completely in the rims drop-channel and no part of the latex gets pinched..... or BOOM! I talc all my tubes regardless so I'd suggest that as well. When I'm done adding air, I always hold the tubes valve stem while removing the pumps air chuck because the Presta rim hole could potentially start cutting the area around the latex valve. So just learn to be a little more careful handling latex tubes with your monkey hands, and then go ride.
So if you want to decrease the vibrations on all contact points and improve your cycling experience, while even boosting speed a bit, then use these with some higher TPI tires (150-330tpi) and see what you think.
Thank you for your feedback.
Competitive Racer
Park City, Utah
1 of 1 customers found this review helpful.
Great tire but would be better with more volume
The tire *could* be fantastic. Great tread, fast rolling and just enough traction for light-duty gravel and single track. The tire measures 35mm so it's dead-on there, but it's a low volume 35mm. Compared to the Donnelly MXP, which is typically my go-to tire for mixed terrain and CX races, this tire looks anemic. The MXP is just a larger volume tire without much additional width (maybe 1-2mm). That extra volume is pretty important to me since I'll often jump on some rocky single track for CX training (or just because it's fun). I won't try that with these tires.
Thank you for your feedback.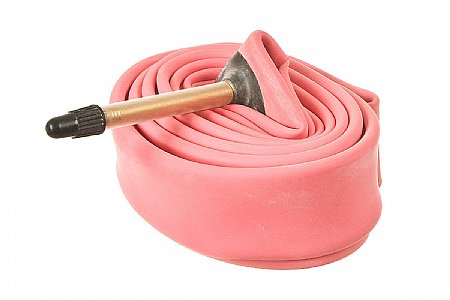 Cycling Enthusiast
Saratoga Springs, NY
Good luck with these.
Ah, latex tubes. True geekery. For sure they are lighter. I think they improve road feel but that could be just in my head. Yes, you have to be careful putting them on and yes, you have to inflate them before every ride. Once set up I think they are a little more fragile that a regular tube but worth it. Im not sure the difference between the Silca product made by Vittoria and the Vittoria's. I seem to have a little better luck with the Silcas. But thats not a scientific evaluation. I like latex and these are my favorites. also Bike Tires Direct has also become my go to on line resource. Fast even to the East coast and really great service when necessary.
Thank you for your feedback.
Cycling Enthusiast
NW M ontana
1 of 1 customers found this review helpful.
1 year review on terreno zero g tires.
It's been 1 year since I switched to Orange Seal Endurance in these tires.Stans regular would not seal the pores.No leaks ever since the switch.These tires get up and go on pavement as long as you are maxed out on pressure.I go 2lbs -5 lbs over without issue.They corner great. I took them on a 14 mile down hill gravel ride 2 days ago.I dropped the pressure down to 60 psi and the ride was comfortable.At the end of the ride the tires were in fine condition.They don't show any signs of wear and were easy to mount tubeless..
Thank you for your feedback.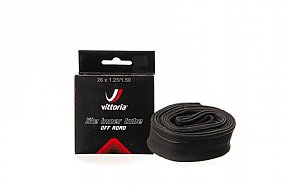 Total Savings:
$3.50 (35%)
Earn $0.32 store credit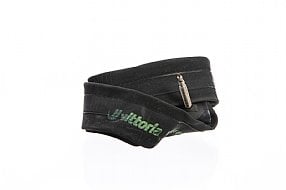 Total Savings:
$3.50 (35%)
Earn $0.32 store credit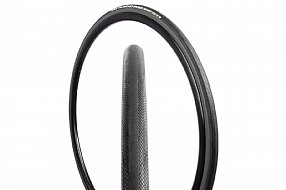 Total Savings:
$27.30 (35%)
Earn $2.53 store credit
Total Savings:
$47.25 (35%)
Earn $4.38 store credit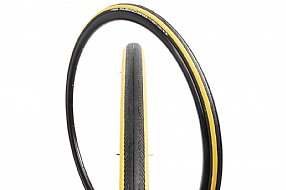 Total Savings:
$15.75 (35%)
Earn $1.46 store credit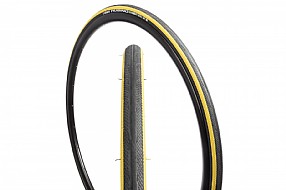 Total Savings:
$8.73 (34%)
Earn $0.81 store credit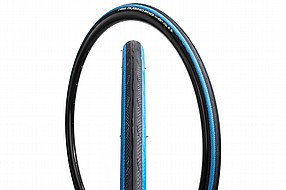 Total Savings:
$12.50 (25%)
Earn $3.74 store credit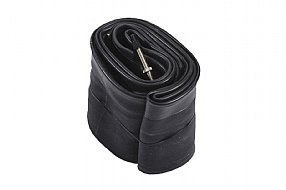 Total Savings:
$3.08 (22%)
Earn $0.54 store credit