Vittoria
Cycling Enthusiast
Southern California, CA
Running These on a New BMC
These Vittoria Barzos came mounted on a new BMC Twostroke 01 I purchased right at the beginning of the year. I am running the 29x2.25 size, and they are impressive in both performance and in looks. They have been holding solid traction in fast runs of shallow creeks, hero-dirt, mud, and naturally-broken-rock like a charm. They grip well in steep 12% inclines where you have to stay on your seat for traction no matter what tire you're running. There have been a few times when I thought I was going to lose it for sure, but these beauties held fast, and I have been impressed. I have previously run Maxxis and Schwalbe MTB tires which were good also, but I am going back to these exact models when the time comes.
Thank you for your feedback.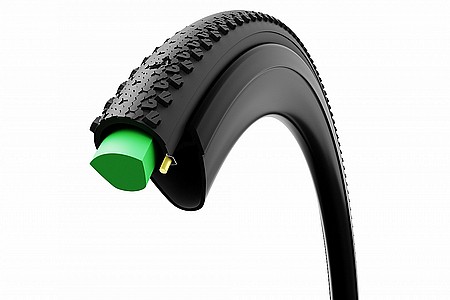 Competitive Racer
Portland, OR
Lightweight Protection
Bought these after running Cushcore gravel for a year. And overall I am impressed. They are a trade-off, they are much lighter but offer less protection. They are also cheaper and less durable. Overall I would recommend either product, it really depends your terrain and how much protection you want. It also comes with a nice valve core.
Even through I like them it is pretty much highway robbery to charge $xx for a piece of foam that they make you create a loop out of with a zip tie. Really Vittoria? You can't just make a closed 700c and 650b version?
Thank you for your feedback.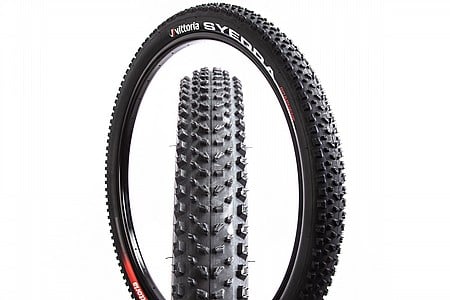 Sticky
I ride barzas on my everyday funhardtail. Tried the syerras on my aggressive hardtail , nukeproof scout. They are slightly wider and noticably higher rolling resistance than the barzas . Syerras are better for trail grip than barzas. The syerras do well on urban also, but the barzas have lower rolling resistance. Because my order of mazzas was refunded due to unavailability, i have gotten a set of syerras for my every day fun hardtail for when the barzas wear out.
Thank you for your feedback.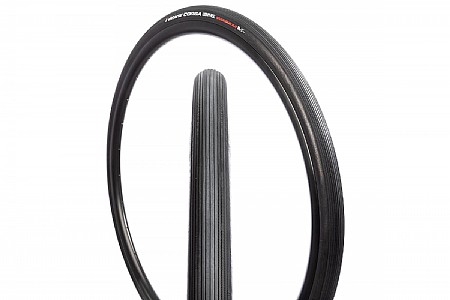 Cycling Enthusiast
Seattle, WA
Great ride quality, but did not self-seal after puncture
I was excited to receive these tires and set up my road bike as tubeless. I've been using tubeless setups for many years for MTB and the past 5 years for gravel/CX, so I was excited to finally say goodbye to tubes!
I was able to mount and inflate the tires easily, although full disclosure I always use an air compressor. And I really like ride quality of these tires. They have good grip and feel smooth on the road.
One of the key benefits of tubeless tires, of course, is the ability to self-seal when there are small punctures. This is where the tires failed to impress me. I was 140 miles into a 162 mile ride (my longest ever) when my rear tire was punctured. I stopped and inserted a Stan's No Tubes Dart plug. Although the hole was small, I was unable to get the plug to stop the leak. A friend of mine suggested that it may have been due to the high cotton content of the tire. And it could have been the Dart plug. In any event, I had to revert to installing a tube to finish the final 22 miles of the ride. This was a messy and bothersome process to go through when I was tired and just wanted to finish the ride!
At my friend's suggestion, I have purchased the N.EXT version of the Corsa G2.0 tire for next summer's riding season as it has a nylon casing. I'm hoping that it will provide the great ride quality of my current tires in a more durable casing.
Thank you for your feedback.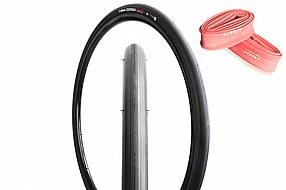 Total Savings:
$31.98 (17%)
Earn $14.99 store credit