Troy Lee Designs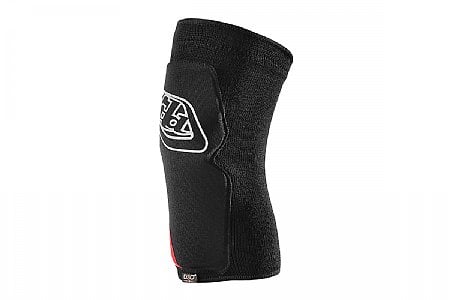 Cycling Enthusiast
Western MA
Bad size chart, good product for the RIGHT buyer.
This sleeve is a great idea, it's the right level of protection for someone who maybe gets a little sendy on XC trails, or pushes for the best strava time they can to challenge themselves, knowing full well they might eat it, and just want to minimize the recovery time.
I ride my local trails as hard as I can, and sometimes I don't want a real knee pad, but rather just something between the ground and I. That's what this pad is here for. Just enough protection so it's not bare skin against that rock, but not so much I'd trust this on any trail with 'enduro' in the title.
Thank you for your feedback.
Cycling Enthusiast
Poway, CA
Great fit, very comfortable, but poor sweat management
This jersey feels great and very comfortable as it is not too tight and not too baggy. I do sweat a lot and the riding days are getting warmer in Southern California. This jersey does not breath well and it feels like it takes forever to dry because it is just sticking on your skin.
I liked it enough to buy another one after a cool evening ride, but cancel the same order after a hot day ride...Overall, it is a decent jersey for mountain biking.
Thank you for your feedback.
Total Savings:
$44.00 (26%)
Earn $10.00 store credit
Total Savings:
$35.00 (24%)
Earn $9.90 store credit
Our Price
$176.00-$220.00
Earn $14.08 store credit
Total Savings:
$3.24 (12%)
Earn $1.18 store credit