Thule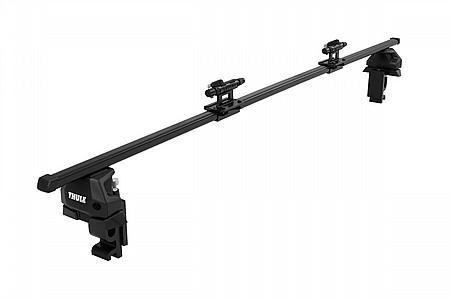 Cycling Enthusiast
Davis CA
This is the best rack I have ever found for mounting a tandem bike in a pickup truck
I bought this Thule rack for carrying out tandem bike. Used it for the first time driving from northern CA to Vancouver WA for the start of an 8-day Columbia River bike tour. While other people were struggling to dismount tandems from cars in front of the downtown hotel, we got our bike off in just a few minutes. The only downside is that the height of the rack puts the captain's handlebars so high that the bike can't be mounted into the truckbed in the garage w/o the handlebars hitting the garage door and/or door frame.
However, since buying the Thule rack I found an after-market bed rail rail that can be easily bolted into the truck bed frame, and installed 2 Rocky Mount fork clamps. That lowered the height of the bike handlebars by about 5 inches, so there is now plenty of clearance to leave the garage. The Thule rack was great, but I found a better solution. I'll be willing to resell the Thule rack for a good price to anyone who wants a good, rugged and well engineered rack.
Thank you for your feedback.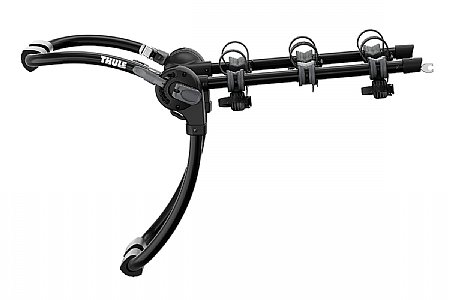 Cycling Enthusiast
Mayer, AZ
Good Rack
This trunk rack has the expected Thule quality (I've always liked their racks). I have this on a 2006 Mustang and it clears the rear wing with room to spare and mounts securely. It also installs/removes easily enough, and folds, so I can store it in the trunk when I'm on the trails to prevent theft. There is also a small lock to lock the outboard bike to the rack. I probably wouldn't trust that as the whole rack is so easy to remove, although it would be enough if you're dining in sight of your bike. Overall, this rack is sturdy and does the job it's designed for.
Thank you for your feedback.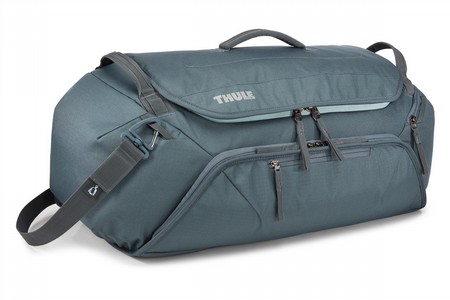 Cycling Enthusiast
San Diego
One of the best cycling products available
This is the second best piece of cycling related gear I've ever bought, only just losing out to my Garmin Varia. Previously I was just using a sports holdall to store all my biking stuff in and it degenerated into a an absolute nightmare of lost stuff. This bag makes it so easy to know where everything is and has plenty of room for cold weather gear, snacks, and maintenance stuff in addition to all the regular gear such as helmet etc. I'm a big fan of the lined pockets for dirty gear and shoes which help eliminate the smells which we can easily permeate from most athletic storage bags
Thank you for your feedback.