SRAM
Cycling Enthusiast
Garden Grove, CA
1 of 1 customers found this review helpful.
Must Have !
You must have these if you remove your chain for any reason, you can not reuse the old power link. If you are using the Sarm Red or Force 12 speed AXS groupsets this is the powerlock to get. MAKE SURE you get the right powerlock there are others that look the same but will not work, The power lock is easy to use ,you just have to line it up right so it snaps in correctly and locks the arrow on the power lock has to point in the direction of the pedal stroke, moving forward. If you have not used them before might want to get 2 sets just incase of a mistake, i installed mine and was just a little off on lining it up and only half snapped in and i could not get the other side to snapp closed i had to remove it and you cant reuse it cuz one side was locked and not the other, dam it, any ways buy 2 and your covered.
Thank you for your feedback.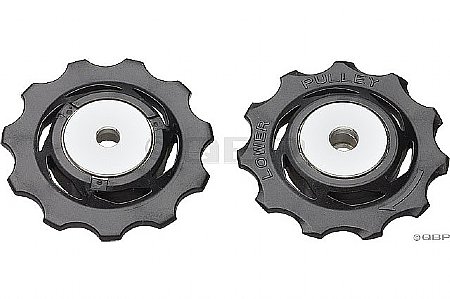 Cycling Enthusiast
mid atlantic
1 of 1 customers found this review helpful.
a rear derailleur will last forever, but the jockey wheels won't
the pros don't have to worry about stuff like this, it's up to their mechanics and their sponsors. my sram wi fli has always been impeccable and predictable. my mechanic adjusts the front and rear and off i go. but recently, i right after the adjustment, i was getting extraneous noise and missed shifts and poor tracking with the chain. the chain was new, so i decided to swap out the jockey wheels. bingo. smooth drive train once agin. there was so much lateral play in the old wheels due to wear and tear, it was sad. easy to overlook, but they can be a source of misery for someone who demands a smooth drivetrain and shifting.
Thank you for your feedback.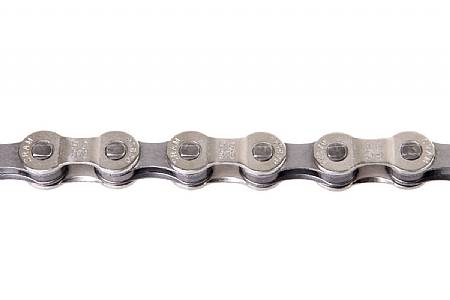 Cycling Enthusiast
manchester, CT
1 of 1 customers found this review helpful.
So many bikes use this size chain
I worked on a lot of bikes this summer, including ones I refurbished to donate to kids in need. I jokingly started to say that "the chain is never good" when asked about how the work was going. For fixing shifting problems, jumping sprockets under load, and just generally getting an unrideable bike to work o.k., a replacement chain was second only to tubes for getting bikes on the road. I still need to order a couple more, and this size chain is the most commonly needed one for the multi-speed bikes I saw this year.
Thank you for your feedback.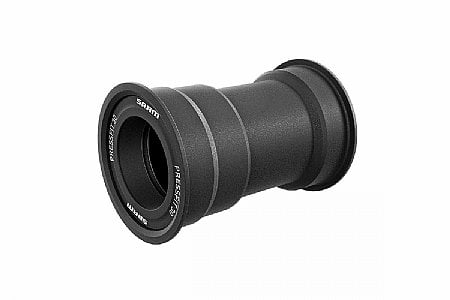 Decent for what it is
Not a fan of the BBright design in general, but ignoring that this BB itself does its job for a decent price. You could argue it's worth the extra money to get a thread-together adapter type BB but again, that's a different subject to review.
Easy enough to install with the proper tools, bearings spin as they should. Installed this for a friend who had been running the original BB in his 2012 Cervelo S5. Cranks felt much smoother after swapping, as to be expected. Got some creaking soon after, but that's more to do with the BB system design as a whole as well as the shell probably being a bit worn. When I get time I'll get the bike back from my friend, pull the BB, and add some Vibratite compound. That should clear up the creaking.
Thank you for your feedback.
Total Savings:
$10.50 (25%)
Earn $3.15 store credit
Total Savings:
$63.24 (17%)
Earn $30.87 store credit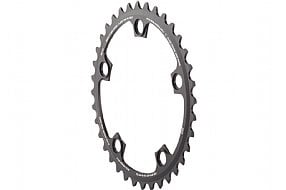 Total Savings:
$6.15 (15%)
Earn $3.48 store credit
Total Savings:
$21.15 (15%)
Earn $11.98 store credit
Total Savings:
$2.42 (11%)
Earn $1.95 store credit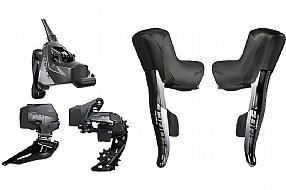 Total Savings:
$300.00 (15%)
Earn $85.00 store credit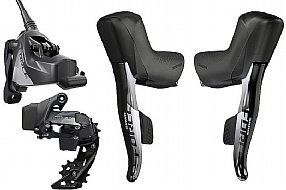 Total Savings:
$247.50 (15%)
Earn $70.12 store credit