SRAM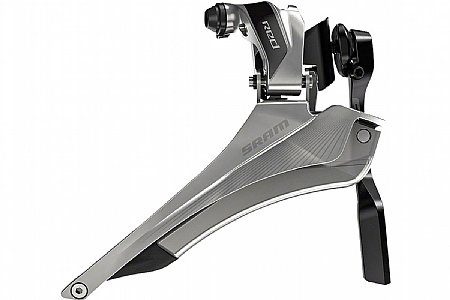 Only SRAM 11 Mechanical Front Derailleur Worth Your Money
This is the SRAM 11-speed front derailleur to get regardless of what group you have because it is stiffer and has a slightly better shape than others. Front shifts will initiate quicker and finish slightly faster. Pairs just as well with Rival 22 and Force 22 as with Red, and feels more solid and less flexy in your hand. It comes with the limit screws set up to help align the derailleur using the guide notches. There are mechanical differences between Red (aka Red 22) and 10-speed Red that make this front derailleur much more effective, so don't confuse the 10-speed version with this one.
Thank you for your feedback.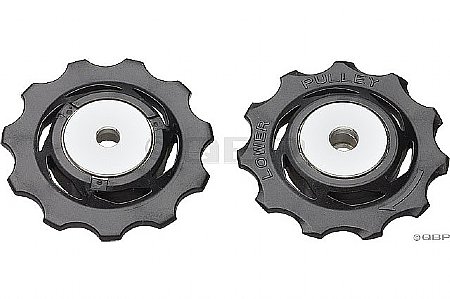 Cycling Enthusiast
mid atlantic
2 of 2 customers found this review helpful.
a rear derailleur will last forever, but the jockey wheels won't
the pros don't have to worry about stuff like this, it's up to their mechanics and their sponsors. my sram wi fli has always been impeccable and predictable. my mechanic adjusts the front and rear and off i go. but recently, i right after the adjustment, i was getting extraneous noise and missed shifts and poor tracking with the chain. the chain was new, so i decided to swap out the jockey wheels. bingo. smooth drive train once agin. there was so much lateral play in the old wheels due to wear and tear, it was sad. easy to overlook, but they can be a source of misery for someone who demands a smooth drivetrain and shifting.
Thank you for your feedback.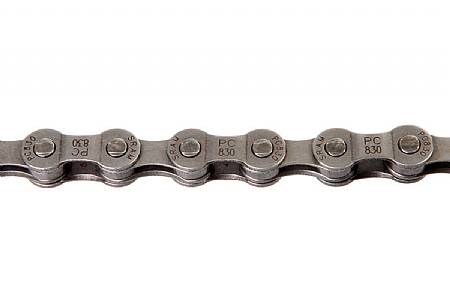 Cycling Enthusiast
Detroit
0 of 1 customers found this review helpful.
I swear by SRAM!
I have used nothing but SRAM chains, derailleurs and shifters for many years now. The perfect mix of all 3 makes for perfect, crisp shifts that Shimano can but dream of. 1:1 for life! Back to chains... As a part-time bike mechanic and restomoder I keep a supply of PC850s and PC950s on hand at all times. I throw those ludicrously likeable links on everything that comes into my wood shop (part time bike shop). I have yet to work on any bike that does not need a new chain as NO ONE seems intent on keeping theirs in good shape! I always give my clients a copy of my monograph on chain care but few if any heed my words. So, lots of new SRAM chains in my supply. The price is always pretty good too, especially for the 850s! I swear by SRAM!
Your devoted fan
Bike Freak
Thank you for your feedback.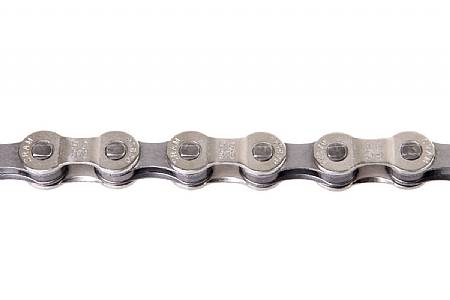 Cycling Enthusiast
manchester, CT
1 of 1 customers found this review helpful.
So many bikes use this size chain
I worked on a lot of bikes this summer, including ones I refurbished to donate to kids in need. I jokingly started to say that "the chain is never good" when asked about how the work was going. For fixing shifting problems, jumping sprockets under load, and just generally getting an unrideable bike to work o.k., a replacement chain was second only to tubes for getting bikes on the road. I still need to order a couple more, and this size chain is the most commonly needed one for the multi-speed bikes I saw this year.
Thank you for your feedback.
Total Savings:
$16.92 (12%)
Earn $12.40 store credit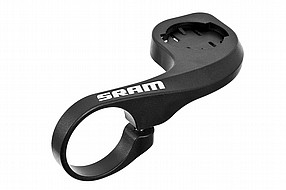 Total Savings:
$2.42 (11%)
Earn $1.95 store credit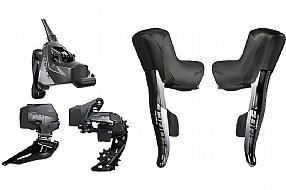 Total Savings:
$221.85 (15%)
Earn $62.85 store credit