Silca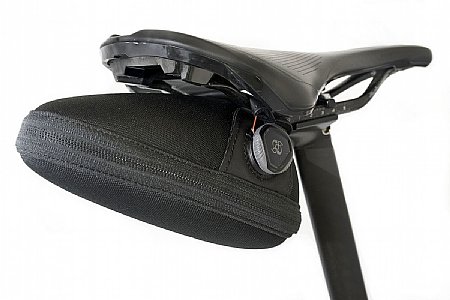 Cycling Enthusiast
North Texas
Works as designed after easy fix for stiff zipper.
I was looking for a seat bag with more internal space. I liked the design of the Capsule Premio even if a bit "put off" by other reviewers comments on the zipper not being user friendly. Sure enough the zipper was so stiff it almost made the bag a liability for usage. My solution has been to apply a lithium grease to the "teeth". Yep, a couple of applications of grease along the outside of the has loosened up the zipper and it now easily performs as designed. It is nice to access the internal cargo area without having to remove the bag (capsule). A simple fix.
Thank you for your feedback.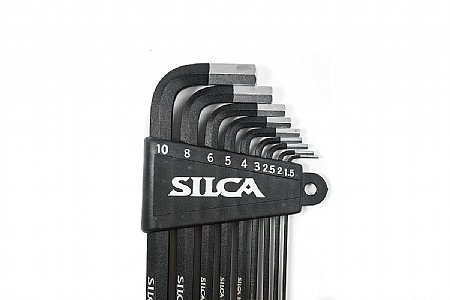 High quality straight end hex keys
The downsides: The allen keys are long, longer than I'd prefer. Also, I have no use for the 10mm, 8mm, and 6mm keys. Exluding them would lower the price, make the assembly smaller, and lighter.
The upsides: The keys are properly sized. I've had too many cheaper allen keys that were slightly undersized and would lead to stripping of bolt heads. Also, I'm tired of all the allen keys for sale having ball ends. The ball ends strip the bolt heads. These Silca straight ends fit snugly in the bolt heads.
Thank you for your feedback.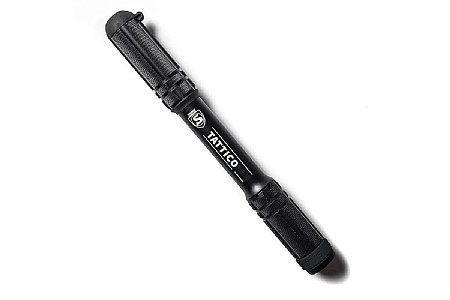 Cycling Enthusiast
SF Bay Area
1 of 1 customers found this review helpful.
High quality pump at a decent price and size
Silca pumps are premium pumps - like almost everything else they produce. The Tattico sits at price point that is lower than many of the other Silca pumps but perform as well. It's size and design are both a Pro and a Con:
Size: The pump is larger than most mini pumps - it it a little too long to fit comfortably in a jersey pocket. The larger size means that the pump has many extra features. From Silca, "The hose and valving is hidden inside the inner tube rather than the outer cylinder delivering up to 10% more air per stroke compared to pumps of similar length." This also means that the hose is more stable when you are actually pumping it on a tire valve. You also get a larger volume of air and the pump is noticeably cooler after you pump up a tire. However, the larger size (as noted above) can be a detriment. The included frame mount is okay but the large size of the pump may still rub against over-sized down tubes ( I would extend the frame mount out further in a future update). For my gravel bike, I have my pump inside a top-tube bag that bolts onto my top tube bosses (Cervelo Aspero A40 bag) and it just fits with room to add mask and extra energy chews and food. For my MTB, the Tattico fits on the frame mount without rubbing.
Design: The seal is noticeably plusher than my old MTB pump and feels that it provides more air per pump. The body is entirely made of machined aluminum - a nice, solid feel with less heat production, but also adds a little more weight to your kit. The hose puts less stress on the valve and the connection to the valve is a mini lever like a scaled down version of my track pump - quick connection without potential damage to the valves.
All-in-all, having this pump gives me great flexibility - I carry CO2 inflators but this allows me to change tire pressures when I am riding mixed surfaces. My old tiny road pump was really an emergency tool - not something I would want use regularly on the trails. I would say that this is the perfect size for gravel and MTB use where you want to adjust your tire pressures for the different terrain. It may be a little large for weigh wienies or pure emergency use. For me, I carry my super tiny road pump on my road bike because I have it as a backup to my CO2 kit - I'm unlikely to adjust tire pressure on a road ride. My only note would be the model with a Bluetooth gauge might be worth it but I can adjust well enough by touch,
Thank you for your feedback.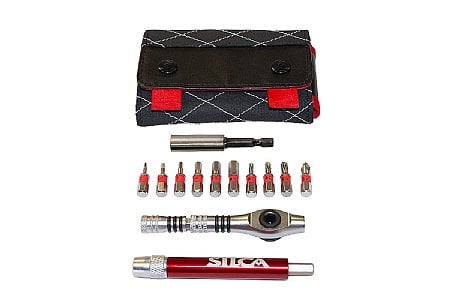 Cycling Enthusiast
Maryland, USA
I vacillated...kicking myself for not buying it sooner!
If you travel with your bike and use a bike case that requires partial disassembly, this tool kit is an awesome alternative to carrying multiple tools and a torque wrench! It's small, it's beautifully made, it's extremely well-designed, and it's not very heavy at all...winner!!! (this is why I bought it)
If you want to make micro adjustments to your cockpit on the road or trail and don't want to guess at torque settings...winner!!!
If you have no tools at all and want to invest in good-quality tools for home repair/maintenance...winner!!!
My experience...100% satisfied.
Thank you for your feedback.