Silca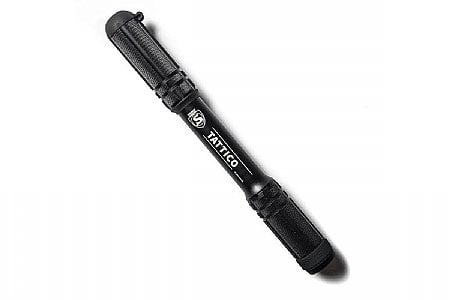 Competitive Racer
St. Louis, MO
1 of 1 customers found this review helpful.
easy in jersey pocket, pumps pretty well
All minipumps are compromises, and this is a really good minipump, which means it's a really good compromise--but not perfect.
Likes:
* size
* solid construction
* unwimpy hose
* solid pumping action
Dislikes:
* I miss the high volume/hi pressure switch on my old crank bros pump
* the chuck doesn't stay on well all the time
* I generally find it harder to use minipumps with hoses over minipumps with hard-mounted chucks
Thank you for your feedback.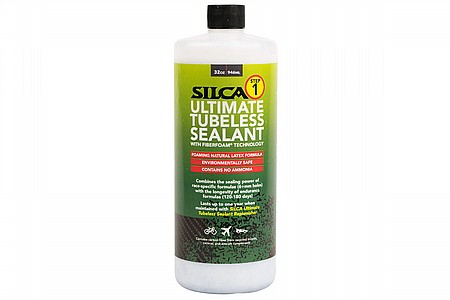 1 of 1 customers found this review helpful.
Mixed thoughts, possibly a race only sealant
Set this sealant up this summer on a pair of Zipp 303s wheels and Cannonball tires for training. Used 3oz sealant. After three weeks of use, mostly hot weather rides, likely 300 miles on the wheels I wanted to see how the sealant was doing as there where reports of it drying up fairly quickly and the carbon shreds clumping. Sure enough the sealant was almost completely dry and the carbon shreds where clumped up in 5-6 balls adhering to the tire. These where rides in Kansas, with heat approximately 90-100 degrees. Wheels stored in house otherwise.
Decided to then use this on my race setup and assess one week later. Now on my 303 firecrests, continental terra speed tires with 2.5oz sealant. One week later and less than 200 miles of riding the sealant was not diminished but there was some clumping, but nothing significant. I decided to go ahead and complete a race with this sealant and setup the tires two days before. I really like the theory of the sealant and I think it could work very well in its current iteration as a race day sealant.
It does clump some around my valve stem in the wheel and when you pour this sealant into the tire I would suggest pouring it quickly as the carbon shreds tend to settle quickly and adhere to the bottom of the cup.
I really like Silca products, huge fan of their podcast and own many of their products. I think right now this is a great race week sealant but otherwise there is only downside when compared to Orange Seal. Review wise this is hard because to be an ultimate sealant it needs to not be limited to race specific applications. If this was sold as a race week sealant I would give it 5 stars but alas that is not how the product has been marketed.
Thank you for your feedback.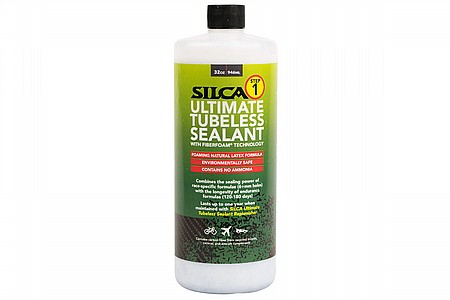 Competitive Racer
San Diego, CA
1 of 1 customers found this review helpful.
Seems to be an Excellent Sealant
Being a new product, there were limited reviews out there. But my go-to product - the CaffeLatex sealant - was out of stock everywhere and I've already tried nearly all of the rest of the sealants out there and not liked various aspects of them: they clot up into rubber marbles (common), they don't seal well (common), or in one case, caused the tire to start weeping sealant (very bizarre). There are definitely a lot of subpar sealants out there that tout themselves as being the best (not). I'm an off-road endurance cyclist (mtb, gravel) now focused on just gravel riding, training, events.
THIS product - the Silca Ultimate Sealant - seems like a good product, and Silca doesn't ever make garbage products. It is a little quirky to install, since the size of its clotting fibers require pouring the liquid into tire vs my usual injecting it via the valve. Easy to make a latex mess when pouring, just requires care and attention to detail.
Performance so far: I'm only 2 months into usage and I have not re-opened the tire to examine for rubber marbles/clots. No leaks so far but no punctures detected, so its sealing performance is unknown. However, no issues with sealant seepage via the sidewalls or leaking around the bead.
We are heading into goathead thorn season in a month, so we'll see how both the tires and sealant handle them.
Thank you for your feedback.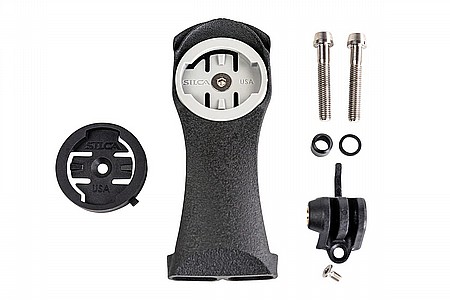 Competitive Racer
BlueRidge Mountains NC
Pricey but worth it
Like the person above, I too bought one of these direct from Silca almost immediately upon release. I had a similar no-brand alloy version that cracked right beneath the bolt head, causing my wife's bars to loosen suddenly and nearly causing a catastrophic crash. And I paid roughly half for that one as for the Silca. Sometimes you really do get what you pay for.
As for the rattling experienced by the other reviewer, I have experienced none, so I am guessing he got a blem. Seems like an easy fix. This truly is a superbly executed product. I run mine with a NiteRider light (purchased from BTD) mounted beneath for an ultra-clean setup. Hopefully, BTD will run a sale on this periodically.
Thank you for your feedback.