Silca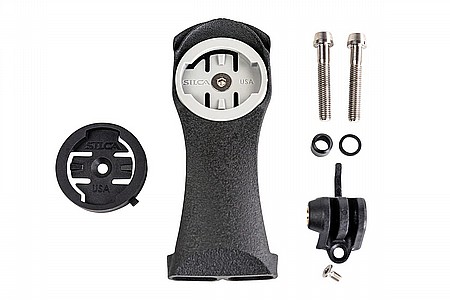 Competitive Racer
BlueRidge Mountains NC
A Bit Pricey But Worth It.
This is my second purchase of this product. This time for my wife's new Domane+ due in any day. I bought one for myself last year almost immediately upon its release. I knew I was paying a fat premium over other similarly designed mounts out there, but I had an alloy one crack right near the bolt hole causing a sudden drop of the bars and a potentially catastrophic crash, which thankfully didn't happen.
This is a superbly designed product that performs exactly as expected. I bought an alloy adapter mount from K-Edge for my Knightrider light and it works flawlessly with the Silca mount, resulting in a super-clean cockpit setup. My only concern at this point is the long term durability of the little clip that that locks the mount in the track. Time will tell. So far, no issues.
Thank you for your feedback.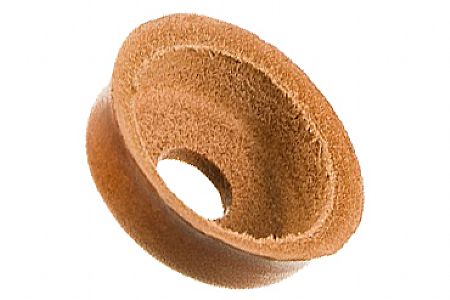 Cycling Enthusiast
Colorado Springs
A simple pump part that's been around for over 100 years and still works great!
These washers are so simple, yet work so well for a long time. But, there's a secret to getting that return. You must condition them for use! Just Google how to do it. But, basically you squirt some oil all over it and massage it in to the leather. One thing the video shows is turning it in side out a couple of times to stretch it and work the oil into the leather. Just remember to turn it back to right side out!. This procedure makes a big difference in how well it seals.
Thank you for your feedback.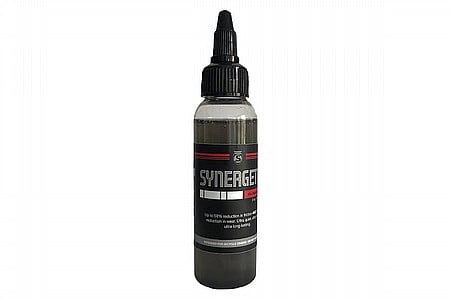 Cycling Enthusiast
Vancouver, WA.
Silca Synergetic Wet Chain Lube
I haven't really used this Synergetic lube long enough to have a long term experience yet. But so far I really like it. I've tried several different types and brands of chain lubes over the years. When I was young and dumb I just used the lube that came with the chain until the chain, along with the entire drivetrain was warn out. Back then, when everything was simpler it seemed to work well enough. As technology advanced and I became more conscientious about the condition of my chain and the entire drivetrain my perspective has changed considerably. I ride many more miles in a year than I used to. I also like a cleaner drivetrain that doesn't wear out at the same rate as the chain. And I like a meticulously clean drivetrain. Turns out that it's relatively easy to keep your drivetrain meticulously clean. However, the tradeoff is a drivetrain that doesn't last long at all. Neither does a drivetrain that is heavily lubricated that isn't kept clean though. A heavily lubricated drivetrain picks up much dirty grit that wears them out relatively quickly. So finding a source of good lubrication that lasts and is easy to maintain is quite a trick. Many of the clean lubes won't even last for 50 miles if you want a meticulously clean drivetrain. But it's a ridiculous concept to have to clean and lube your chain during a ride. There are many lubes that are very similar to this type. Some last a little longer and others are just very poor lubes. Silca Synergetic seems to be the perfect compromise of staying reasonably clean and also being a reasonably long lasting lube. I haven't yet had the opportunity to try it on anything over about 90 miles yet. But I did do an 80 mile ride and then a 50 mile ride the following day without wiping the chain down between the 2 rides just to see how it did. It was beginning to feel a little bit under lubed during the last part of the 50 mile ride. But it really wasn't as bad as I feared it might be. I believe the reason for this is because it was still eliminating the lube that I had been using previously. Because I didn't want to bother doing a thorough cleaning between the old lube and the Synergetic. Since that time I have just wiped the chain down after every ride. If it was only a 30 mile ride I will go ahead and not lube again until after the next ride as long as I don't intend on doing a century. I have used it a few times on wet rides and it seems to hold up well in the rain and doesn't seem to become overly contaminated with grime. So I think that I will just wipe the chain after every ride and lube as needed. The way I will determine when it needs a re-lube is to just wipe my finger along the chain for a few links after wiping down to see how it feels.
Thank you for your feedback.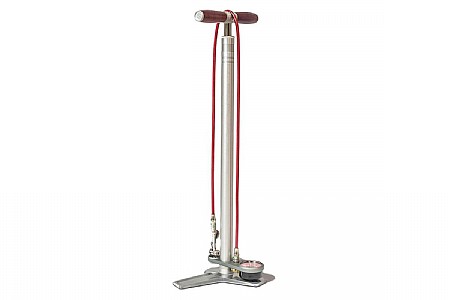 Cycling Enthusiast
Camarillo, CA
The Crown Jewel of Bicycle Pumps
You could most likely buy 10 Topek Joe Blows for the price of this pump! Pass them out for gifts and still have enough pumps to keep in the car, garage and the travel trailer. Let�s face it, it�s not something you need, it�s something you want. I have eyeballed it for a long time and took the plunge even though my Topek is still going strong. The fact is�it�s a beautiful piece of high quality tooling and it functions extremely well. From the one handed presta chuck to the Purpleheart wood handle, its attention to detail is awesome. The easy to read gauge coincides with my Topeka digital handheld gauge. The length of the psi hose is generous enough to use on bikes in stands. The pump foundation is heavy and sturdy. The single pump throw volume is higher than other pumps I have owned. Its ease of use and lifetime warranty are commendable. Parts are readily available but from the looks of things they won�t be needed for a long time. Again, you don�t need this pump but if you have a nice bike you might have to have one. BTW, I got a great price on this pump from BTD. You guys rock!
Thank you for your feedback.