Selle Italia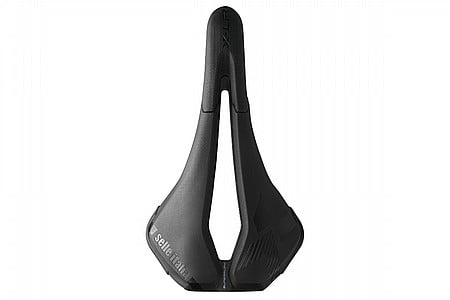 Cycling Enthusiast
Portland, OR
has 2 innovations that matter
At least they matter to me (of course saddles are a personal fit thing)
#1: the convex shape: Every saddle I've ever been on has a design to CRADLE the sit bones. Downside: big tendon attaches there, so it has to be in contact with the saddle all the time. THIS SADDLE lets just the inside of your sits bones rest on the curve (it's crowned, like a road for drainage); since the pelvis is a single bone, slightly pushing outward on the opposing bones is a stable point; it has minimal but enough padding for those contact points, and the tendon doesn't touch the saddle at all. Wish I could draw a picture...
#2: the rear metal frame attachment points are well aft of where the sit-bones contact the saddle, so the plastic shell can flex a fair amount, like on impact, whereas most saddles have those rear frame bits directly under your sit-bones, so you take the full impact and the shell can't flex at all.
The cutout is in the right place to do its job properly. And the price is pretty darn reasonable. Yay.
Anyway, it's the most comfortable saddle I've had in 40 years of riding, and I've spent up to $250 on other saddles. Works for me, might for you too.
Thank you for your feedback.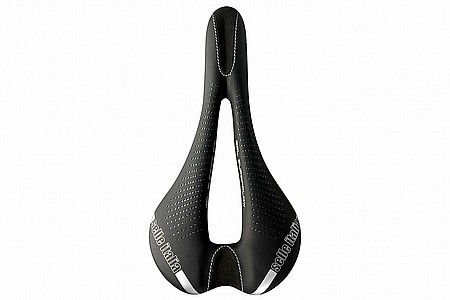 Cycling Enthusiast
Chicago metro area
2 of 2 customers found this review helpful.
Seems comfortable so far
It seems to me that two things matter in a saddle, comfort and durability. Since I've only owned the saddle for a short time, I can't speak to its durability other than to say that I've had previous Sella Italia saddles that lasted for quite a long time. With regard to comfort, I've been very pleased with the saddle. Although, since starting to use it I haven't done any rides beyond about 45 miles. But at least I can say that it's been quite comfortable for numerous rides in the 20 to 30 mile range.
Thank you for your feedback.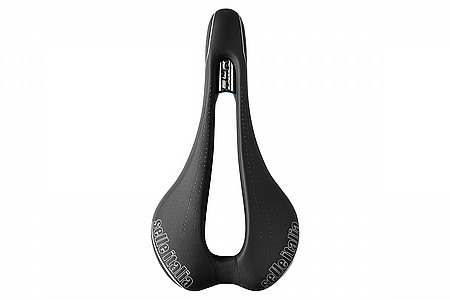 Cycling Enthusiast
Northern California
1 of 1 customers found this review helpful.
Great sitbone support and nice, wide cutout
My saddle search ended with the Selle Italia SLR Superflow. I first tried the Specialized Power 155mm but felt I needed a rounder shape. The Specialized Power Arc 155mm provided this but I wished it had a larger cutout. Next was the Shimano Pro Stealth 152mm which had a nice cutout but the nose was too wide. The Selle Italia SLR Superflow L 142mm was the sweet spot. It's firm so it supports my sitbones well. The surface texture keeps me planted in place. The curvature is just right so it doesn't dig into my thighs. The cutout provides pressure relief when in the drops. While the latest rage is snubnose, the length of this saddle doesn't bother me. Casey of BikeTiresDirect was great to work with!
Thank you for your feedback.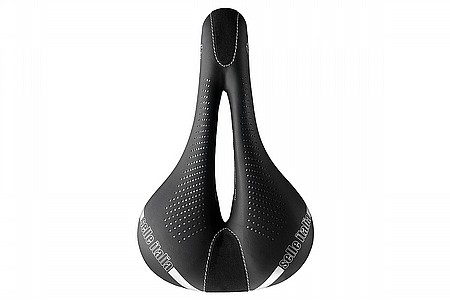 1 of 1 customers found this review helpful.
Selle Italia Lady Gel Flow Saddle
Wife loves it!
I put it on our tandem because Ive been using the mens version for years and its always been very comfortable. Tried other lady saddles with no luck on comfort. My wife and I do long rides and she has always complained after 50 miles that her saddle is just not comfortable. She tells me that there is a significant amount of comfort over the other saddles shes tried. I would recommend this saddle to any ladies out there looking for a more comfortable ride
Thank you for your feedback.