Selle Italia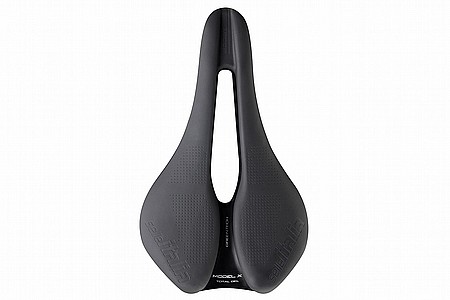 Returned
I am sure this would be a good saddle for some, definitely a bit more cush than the regular Model X.
I personally am struggling to find a comfortable saddle. Not sure what has changed with my body over the past decade that I can't tolerate many saddles anymore (have trialed 9 so far). My current saddles are fine, but not great after about 1.5h. This one is no better, a little worse. So this is not necessarily a bad saddle, just not for me.
I do recommend following BTDs recommendation to use electrical tape on the rails when trialing a saddle. I also put some on my saddle clamp for extra protection.
Thank you for your feedback.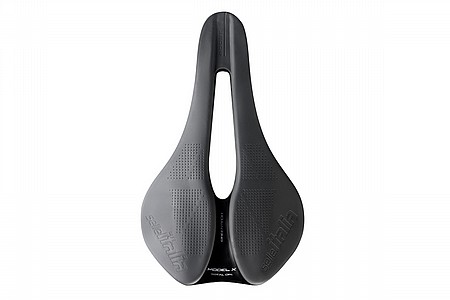 1 of 1 customers found this review helpful.
A bit heavy, but stupidly comfortable. Amazing value for the price!
Only put 20 miles on it so far, but this saddle is an AMAZING value for the price. I've ridden Specialized Power, Specialized Romin, and Pro Stealth. Tried this Selle Italia when it came stock on a bike, and figured i'd be swapping it for the Pro Stealth and saving 100g+ in the process. The problem is that the Selle Italia is SO comfortable. The sides flex, there's a bit of padding and when I rode it back to back with the Pro, this was just cushier. For the price, it's definitely worth trying out. Will update the review when I have some longer rides completed, but this seems to be an amazing price/performance/comfort option.
Thank you for your feedback.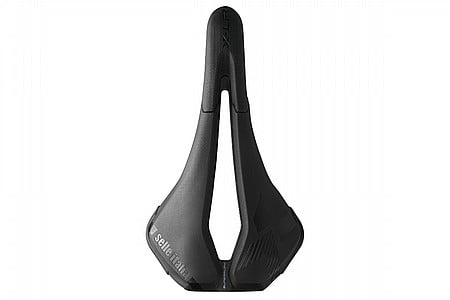 Cycling Enthusiast
Portland, OR
4 of 4 customers found this review helpful.
has 2 innovations that matter
At least they matter to me (of course saddles are a personal fit thing)
#1: the convex shape: Every saddle I've ever been on has a design to CRADLE the sit bones. Downside: big tendon attaches there, so it has to be in contact with the saddle all the time. THIS SADDLE lets just the inside of your sits bones rest on the curve (it's crowned, like a road for drainage); since the pelvis is a single bone, slightly pushing outward on the opposing bones is a stable point; it has minimal but enough padding for those contact points, and the tendon doesn't touch the saddle at all. Wish I could draw a picture...
#2: the rear metal frame attachment points are well aft of where the sit-bones contact the saddle, so the plastic shell can flex a fair amount, like on impact, whereas most saddles have those rear frame bits directly under your sit-bones, so you take the full impact and the shell can't flex at all.
The cutout is in the right place to do its job properly. And the price is pretty darn reasonable. Yay.
Anyway, it's the most comfortable saddle I've had in 40 years of riding, and I've spent up to $250 on other saddles. Works for me, might for you too.
Thank you for your feedback.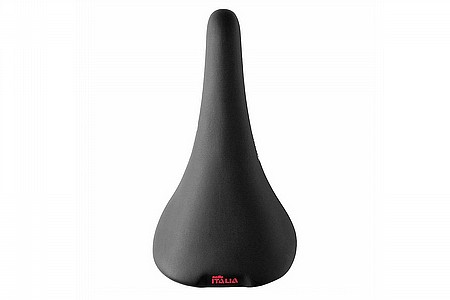 Very durable, comfortable, but cuts blood flow
I bought mine in 1992, and I still use it on my 1991 Colnago commuting bike. Most of the other components are new, but I wanted to keep some vintage parts. This saddle has outlasted many other saddles on other bikes, although it has lost a lot of the black color. It's tough, and I've even crashed it a couple times with little evidence of being scraped on the pavement. I've used it on long rides, many over 100 miles, and it's comfortable, except for the fact that that it's round, and round saddles tend to smash delicate tissue and cut off blood flow, which leads to seriously numb parts. Every person is different, so this won't be a problem for some people, but I took it off my road bike years ago and got a saddle with a channel, and it made a world of difference. This saddle is absolutely perfect for my commuter, but I wouldn't use it on a century. I'll probably dye it black again and ride it till I retire.
Thank you for your feedback.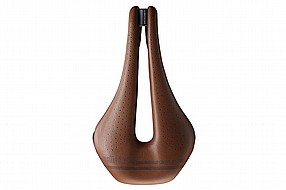 Total Savings:
$60.00 (25%)
Earn $16.19 store credit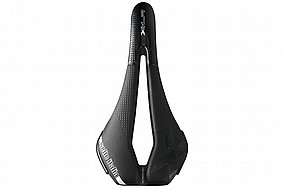 Total Savings:
$47.60 (17%)
Earn $23.23 store credit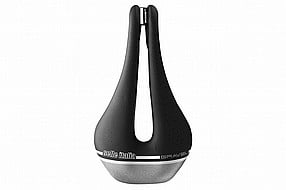 Total Savings:
$40.80 (17%)
Earn $19.91 store credit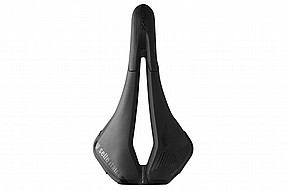 Total Savings:
$15.00 (15%)
Earn $6.79 store credit