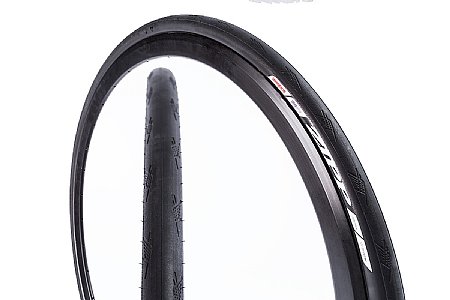 First touch review.
Its before ride review, little advice for installation process. It goes on a rim pretty easy, 19mm inside 27mm outside VENN REV 35 TCC tubeless ready. Tires are pretty much impossible to set without compressor dont even bother with floor pump or CO2, need quick air supply. Let them spent day on whell first, use no sealant at first, add it after initial tire set up, this will save you lots of spills. Have fun and ride on.
Thank you for your feedback.
Maybe only for Zipp tubeless rims
Tried these on my new TCR Advanced carbon tubeless rims, they just dont pair. These may mesh with Zipp tubeless but they dont fit the Giant rims. Went back to the Gavia tires and fit perfectly. Also no issues running Continental GP (with tubes) the Giant rims.
Thank you for your feedback.
0 of 1 customers found this review helpful.
Zipp Tubeless May Be The One
Ive tried a lot of different tubeless tires with varying results. So far, after just a few hundred miles on these, the Zipps (25) seem a great combo of handling, forgiving ride, low rolling resistance and durability. One glass puncture on the rear so far but no tire would have prevented it and overall wear and puncture resistance seem good.
Thank you for your feedback.