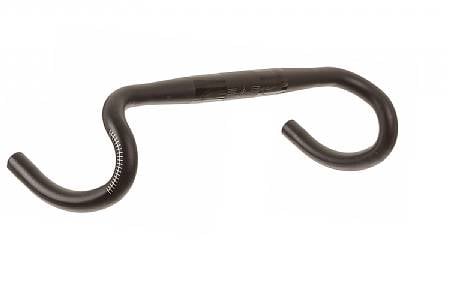 Competitive Racer
Seattle, WA
Stiff, light. Looks oh-so-pro
Paired these with the service course SL stem and WOW the front end is inspiringly stiff. Never ridden carbon bars but no complaints with these. On a carbon bike, ride quality is great. Bottom line, they are stiff and i have never thought twice about needing more. There may be better options, but nothing outward about these bars makes you wonder if things could be better. Black etched markings are resistant to scratches from computer mounts, etc.
Thank you for your feedback.
Cycling Enthusiast
Portland, OR
This handlebar goes above and beyond in excellence.
All I can say is good things about this handlebar. Feels great in the drops and grips good on flat top for climbs. Paired with the Zipp Service Course SL Stem... you can't go wrong. Didn't notice any flexing. Atheistically... Beyond Black looks killer!
Thank you for your feedback.
Cycling Enthusiast
San Jose, CA
Nice and Smoooth on Long Hauls and Looks Great.
My 2011 Trek Cronus Pro came w Bontrager ergo bar with sharp bends. It worked ok but could only get a few comfortable positions in the drops due to the angular bends. This became tiresome on long rides. I looked at many bars and the SL-80 seemed like the best option and I was right. The bend is nice and smooth, I could move around in the drops unhindered. I can easily reach the brake levers both in the drop and on the hoods. The moderate drop and reach makes this bar comfy on long rides. I didn't know how uncomfortable the Bontrager was until I experienced this bar. Another plus, I love the look of the bar The middle of the bar is machined nicely (shiny) creating a nice contrast against the flat (dull) finish of the rest of the bar which I've not seen on other aluminum handlebars.
Thank you for your feedback.