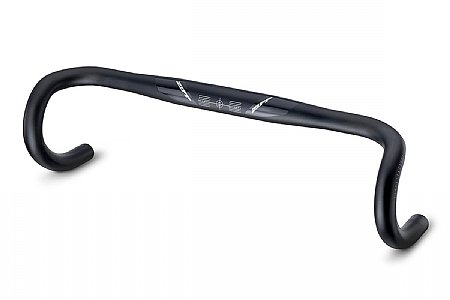 1 of 1 customers found this review helpful.
High quality handlebar with a short reach
This Zipp bar has a nice, short reach and comfortable curves and drops (for my hands). I do wish the flat horizontal part of the drop section was a little longer. I also wish Zipp would be clear on how they measure the width. They changed both the shape of the bar and how they measure the width but those were running changes so it's hard to tell which measurement and shape you are getting when you order a Zipp bar. The old shape has flat sections between the tops and the drops instead of a gradual curve. The new bars have a continuous curve instead.
The bar I ordered was supposed to be 38cm but it seems to be even narrower than that, which wasn't my plan. The narrow width surprisingly feels very comfortable but there's not much clearance for my knees. Overall a great bar but just be careful about getting the width and curve you want. I suggest measuring it when it arrives before you install it, so you can return it if the width isn't what you expected.
Thank you for your feedback.