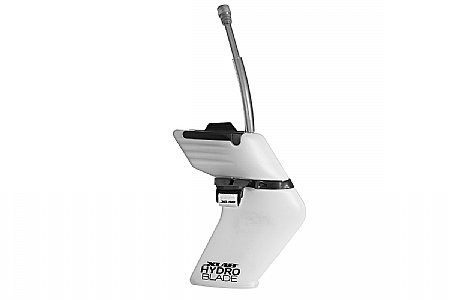 Great water bottle!
First of all, this is an awesome bottle system, and should really get a 4.5/5. I enjoy using it and not having to juggle ridding and grabbing a bottle when I'm thirsty. The only downside, which really any bottle system has is that it heats up on hot days so you end up with warm water. The bottle system is easy to install with just Velcro tightening and stays snug on my aero bars. The straw is also adjustable so it can be easily accessible when you need it. Overall, I'm satisfied with it after riding with it over the summer.
Thank you for your feedback.
6 of 7 customers found this review helpful.
Great hydration system
One thing i would caution is really tighten the 2 screws on the base attaching to aero bars. I lost 4-5 minutes in my last long distance triathlon (several stops, and finally mechanic stop) just to tighten one of the screw by hand during race, as it become loose with the rattle of the road, which i didnt have any issue prior to race.
Thank you for your feedback.