CLICK HERE
to join our Email List and get 20% off your first order*
*Restrictions Apply.
Click for details.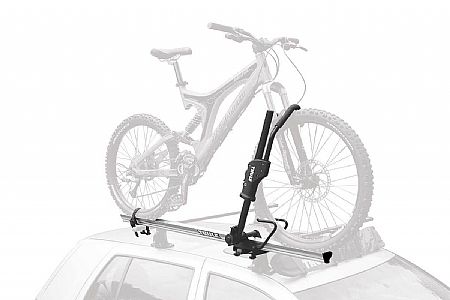 Cycling Enthusiast
Golden, CO
1 of 1 customers found this review helpful.
Love the Rack, Fire the Author of the Installation Instructions
This is the second Thule Sidearm XT rack that I've installed on my car (the same car now has two one-bike racks). I used to put one on top and one inside of my SUV, but decided to just get a second rack. I love the ease of use and how secure the bike is when on top of the car. I'm tall (6'3) so reaching isn't an issue for me, but my short wife can't put the bike up without me. She has to open the door and step up into the car - a bit dicey with a bike in hand. When you install the rack, you best have some Prozac first as the instructions are absolutely TERRIBLE! I put this one on the driver's side and they are set up for the passenger side by default. You have to reverse three or four things to make it work on the driver's side and they aren't intuitive at all. Luckily, I had my first Thule already on the car and could look at it and make the translation myself. However, Thule conveniently provides three different length bolts but says not one word about which to use. No guidance. None. I actually installed the rack three times - twice I had to remove it and put in the shorter bolts. The rack is so well engineered it's a shame that they can't hire a professional writer, and provide actual pictures of an installation. Oh wait, they could but that would be too user-friendly, apparently. Don't let this put you off from buying the rack, though, because it's great. It takes me less than a minute to put a bike up and probably 20 seconds to take it off. I've never had an issue with a less than absolutely solid bike mount in this rack and I've traveled at 80mph for extended time without incident. Five stars for the rack, no stars for the instructions four star review.
Thank you for your feedback.