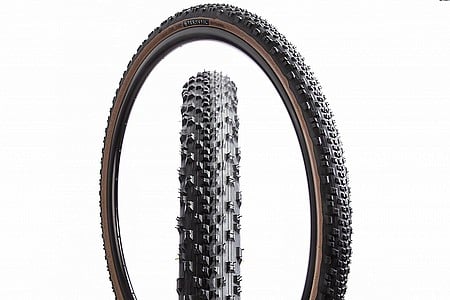 Cycling Enthusiast
Newport Beach, CA
Smooth, fast, grippy - a fantastic 650 tire
The nearby trails that I ride on are more technical, with rocky single tracks and deep rutted descents at up to 24% grades. I've used Byways and Ventures and needed more grip, which these Rutlands definitely provided. What I didn't expect was how smooth the tires would ride, they eliminate a lot of the buzz that the Ventures used to have. They're also lighter and faster. Put about 500 miles on them so far with minimal wear. Absolutely love these tires and will get them again!
Thank you for your feedback.
Very good aggressive, standard width 650b gravel tire at a great price
Bought this tire to replace the G-One Bite (2.1) I had on my rear wheel. The G-One Bite was too wide, so I went with this in the Durable version.
Great traction. Good volume.
I had higher expectations for the tread and sidewall puncture resistance, since I went with Durable. I'm pretty hard on gravel tires, but I had to plug this within the first few rides (could be a fluke). Since then, I've had a half dozen punctures on rougher rocky roads. None required plugs but I did have to add air and walk the bike till the sealant worked (a couple minutes). The rear tire takes a beating, and it holds up pretty well to the G-One Bite at a much lower cost and width.
Works perfect on normal gravel. Deals with 3 inches of snow Amazingly well. Pretty good in mud.
If you need something in the normal width range (47mm) it'll be hard to beat this tire.
Thank you for your feedback.