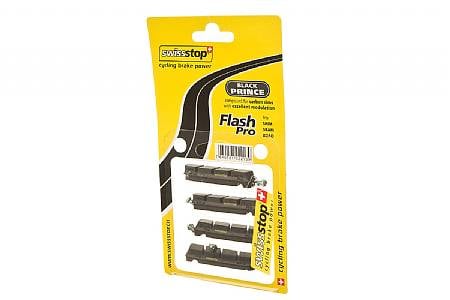 Cycling Enthusiast
Vancouver, Wa
Great stopping performance and quiet braking!!!
I've had other carbon-specific brake pads on my rims, including ones made specifically for these rims. The Swissstop Flashpro pads outperform these pads, but are quieter as well! Love them!
Thank you for your feedback.
Cycling Enthusiast
Los Angeles
4 of 4 customers found this review helpful.
Great breaking, Impressive
I had used cork pads prior to purchasing the SwissStop pads and was very unhappy with my stopping power. The SwissStop Prince pads are great the difference is dramatic I highly recommend these brake pads.
Thank you for your feedback.