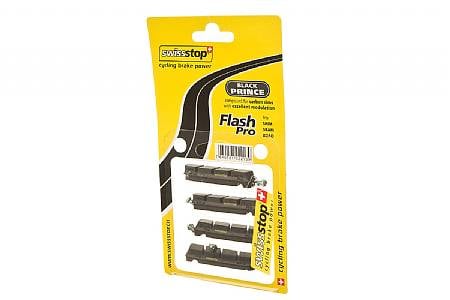 Cycling Enthusiast
Portland, OR
I replaced the SwissStop Yellow pads with the Black Prince pads and I really can tell a big difference in stopping power.
I am using the new SwissStop Black Prince Carbon pads on my Easton EC90 Carbon Wheels and they have a very similar braking performance to that of my aluminum wheelset. I have great confidence in the stopping power of these pads and am very happy SwissStop improved on their yellow pads.
Thank you for your feedback.
Cycling Enthusiast
Los Angeles
4 of 4 customers found this review helpful.
Great breaking, Impressive
I had used cork pads prior to purchasing the SwissStop pads and was very unhappy with my stopping power. The SwissStop Prince pads are great the difference is dramatic I highly recommend these brake pads.
Thank you for your feedback.