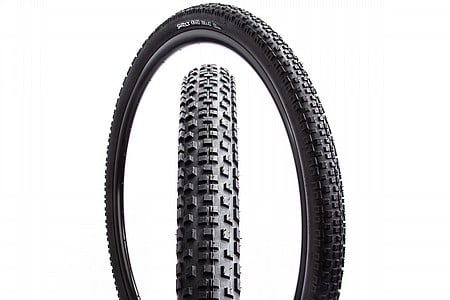 Cycling Enthusiast
Phoenix, AZ
Excellent tires extended the ability of my bike
I have a 25 year old hybrid bike, and was running 38 mm all-weather street tires, which were gong bald. I live on the edge of the desert, and like to combine flat trail riding with street riding. I searched high and low for a wide tire with good tread, and these were it. They extended my ability to ride on the desert trails, getting into soft sand or going up and down steep washes. The only caveat is that you need to measure the side-to-side gap between your frame and/or fork to make sure you'll have enough side-to-side clearance, and also that your rims are true. On my back tire, I couldn't seat the axle fully or it would rub, as the rim had a bit of wobble to it and I wasn't able to true it up well enough (already 2 broken spokes and unable to remove the freewheel). I could mount it with the axle not fully seated, and tightened it down hard. I was riding, and a 3rd spoke popped, which pulled the rim even farther out of true and the tire started rubbing. Well, the bike shop recommended a new rim and new cassette. Once that was on, the axle seated properly, and I have 2-3 mm on either side of the tire, and a much better bike now. I run the tires at 65-70 PSI.
Thank you for your feedback.
Nice for the price
These roll a lot better than you'd think a knobby would. A good all-rounder and a great value. If you ride a lot of asphalt, pump them up! I you're anywhere else, go lower. You won't be disappointed if you're not too lazy to follow that one simple rule.
Thank you for your feedback.