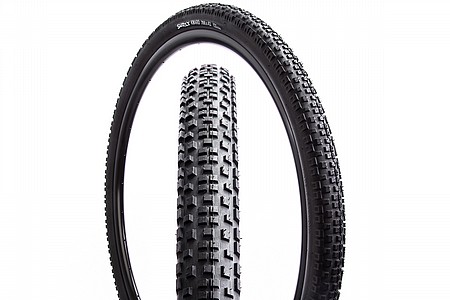 User submitted reviews
Review by Anonymous

3,500 miles with no flats and plenty of tread left

I purchased a Surly Straggler last June and have over 3,500 miles on the original 650b Knard tires. I have the 30 tpi rather than the 60. I am running with tubes and have not had any flats. Most of my riding has been paved or hard pact trails. The tires have very good grip on asphalt and dirt. Very easy rolling and after 3,500 miles there is still plenty of tread. I run between 40-45 psi in the tires but have taken them down to 30 on occasions. I have been looking for replacement tires but have not found anything better for the performance, reliable, and price. I will get the 60 tpi tires if my current tire ever wear out. I am averaging about a 1,000 miles every 3 month so I will see how they do with 4,000 miles on them. Great tire.

Thank you for your feedback.
Review by Dave T

Cycling Enthusiast

Colorado Springs

1 of 1 customers found this review helpful.

A nicely Designed Knobby Tire

These tires are fairly light for what they are and I've always be attracted to a more conventional knobby, they just work well in the dirt. I found they don't track through slushy snow as well as I wish they did, I'm happy with them in soft dirt and mud. I'm happy I bought them! On my Stan's Valor carbon wheels, the measure 40mm wide which is pretty true to size.

Thank you for your feedback.