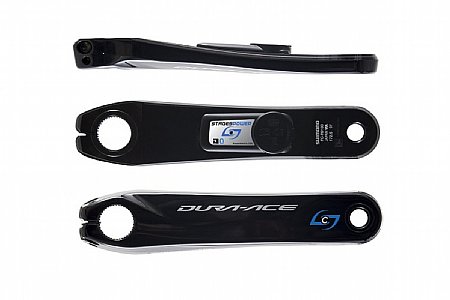 Cycling Enthusiast
Portland, OR
5 of 6 customers found this review helpful.
Simple, (relatively) inexpensive and works well
One of the least expensive ways to get power readings for your ride. Very easy to install - just follow Shimano's torque recommendations closely. I use this meter/crankarm with a Garmin, and setup was simple. Power readings show up on the Garmin and feed directly into Garmin Connect, Strava and (likely) anything that can read Garmin data. Note that since this is only a one-sided meter that some data (left vs right power, for example) doesn't work, but if you need that then Stages as a 2-sided version as well.
Thank you for your feedback.