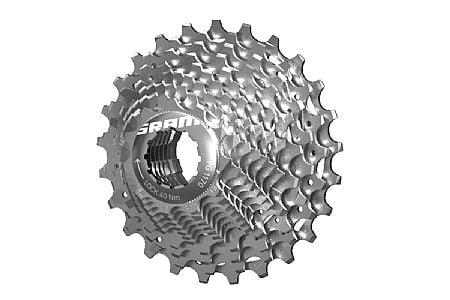 Competitive Racer
Southern NH
standard by which to measure others
It's great to be consistent and use SRAM throughout the entire drivetrain. Thus, I purchased this cassette for my cyclocrossgravel grinder bike. No issues, everything works like a charm. I needed the extra gearing for Rasputitsa (ouch). All's well that ends well.
Thank you for your feedback.
Competitive Racer
Houston Tx
Cycling Enthusiast
Schenectady NY
Cycling Enthusiast
East Washington
gives me great range of gearing for my 1x sram drivetrain
I live in WA and we do have some longer climbs so I wanted some extra gears as I do more fondo's. This gearing gives me more range to climb with less pressure on my knees than before. I ride sram 1x on the front and this gives me everything I need on the low and high end.
Thank you for your feedback.
Cycling Enthusiast
Little Rock, AR
Needed just a bit more gear for steep gravel!
I put this on my Gravel Bike (Sram Rival 1X drivetrain) to give me a little more gearing for steep gravel around here. Easy to install and didn't have change my chain either. Bike came with a 32 but the 36 just gives me a bit more help when I need it.
Thank you for your feedback.