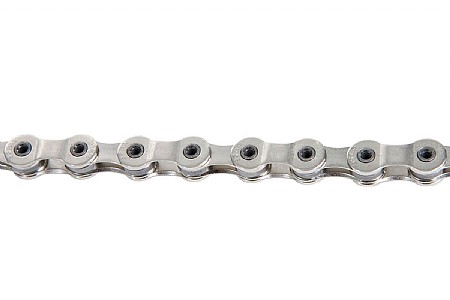 Cycling Enthusiast
New Bedford, MA
2 of 2 customers found this review helpful.
Great chain
I got about 1,800 miles out of the one this replaced, before my Park chain measurement tool said it was time to replace it. That one was using ProGold Xtreme. Based on recent reviews, I'm now using Rock'N'Roll Absolute Dry. I suspect this chain will last even longer.
Thank you for your feedback.
Runs well
I bought this to compare against the SRAM PC 1071 chains that I typically run on my bikes. They run smoothly and are quite quiet, but the difference from PC 1071 isn't dramatic. The 1091 is lighter, so perhaps paying a few more dollars to shave grams from your drivetrain is worth it.
Thank you for your feedback.
Great choice for SRAMShimano drive trains
I've used this chain on both SRAM and Shimano bikes and it works great on both. The removable like makes it super easy to do a deep clean of the chain. You're supposed to replace the removable link each time but I've used it twice with no problems.
Thank you for your feedback.