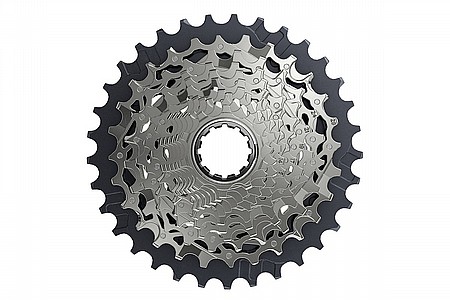 Cycling Enthusiast
Santa Barbara, CA
2 of 2 customers found this review helpful.
Better spacing than RED plus larger cog
I started with the SRAM RED 10-33 cassette and always found the 5 tooth jump from 33 to 28 baffling. A five tooth jump was becoming annoying as 33 was too large and 28 wasn't enough. Then I switched to this cassette in a 10-36. What a difference. The four largest gears have a four tooth jump which is much more tolerable. 24-28-32-36. So I basically get the previous cassette with an larger 36 cog.
Thank you for your feedback.