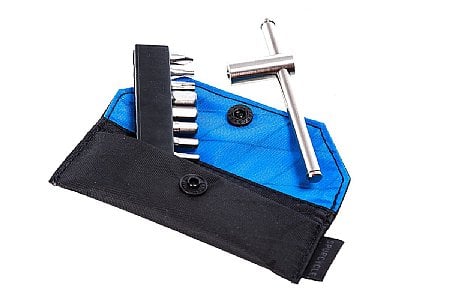 by
2019 Atmospheric River
Daily Commuter
Mountain View, CA
Premium set of tools. Highest quality and light weight.
This set of bits is well worth the investment. The bits are very high quality and feel very durable. The socket has a magnet inside that pulls each bit into it with a positive click. The sliding handle is tight so it is just easy enough to adjust to different positions, but won't flap back and forth when you don't want it to. The included case is just fair, I would have preferred one made of neoprene with more room for espresso money (like a credit card). Overall, a great multi-tool that is a pleasure to use every time. Goes great with my titanium chain tool that I got from SRP about 20 years ago.
Thank you for your feedback.