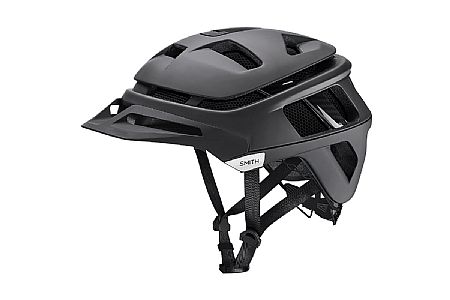 Cycling Enthusiast
Albuquerque, NM
4 of 5 customers found this review helpful.
Saved my noggin
I crashed going around a Border Patrol Agent one half mile from the end of my 2052 mile tour down the Pacific Coast from Vancouver. I broke my collar bone and dented the helmet, but I sustained no head trauma. The MIPS liner broke away and the honeycomb shock absorption worked beautifully to protect my head. I heard and felt the helmet smash into pavement that was under a layer of very slick mud. So did the Border Patrol Agent and he thought I should allow him to call in the paramedics. Well after I got my breath and drank a Gatorade, I rode to dip my wheel in the ocean anyways.
I wish Smith had a better crash replacement warranty, because I think testimonials like mine are worth some advertising weight. Nevertheless, you can do as well just buying another helmet from BikeTiresDirect.com as exercising the warranty from Smith. Plus, you get to keep the old helmet as a souvenir. Regardless of the price, I replaced my helmet with an identical one.
Incidentally, this is a very comfortable helmet. In fact, I would say it is the most comfortable helmet I have worn since the old padded leather strap head gear I wore back in the early 1970's.
Thank you for your feedback.
Cycling Enthusiast
Auburn, WA
1 of 3 customers found this review helpful.
Very innovative design
I bought this helmet for all the safety features it has...MIPS, Koroyd, but this has to be one of the most comfortable helmets I own. Not sure how it's going to do in the summertime but so far I have around 10 winter rides with it and it fits well and keeps my head fairly warm.
Thank you for your feedback.