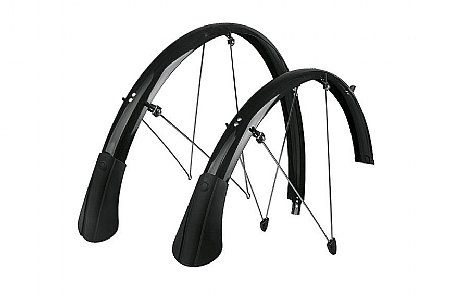 Cycling Enthusiast
Vancouver, WA
As to be expected, high quality from Germany
I just finished installing a set of these SKS Longboard fenders on my 26" 1996 Marin commuter. The level of engineering and installation method/hardware is apparent and very high quality. Once I was able to figure out how everything goes together (pro tip: youtube), it was pretty simple temporarily installing everything, taking measurements, and then finishing up the install/making adjustments. That being said...
These are full coverage, more or less "permanent install" fenders, and installation is not a quick process. Expect to pull both wheels at least once, and being universal, there are a couple of different installation methods using different combinations of the included hardware depending on how your frame is configured. The bike has cantilever brakes, and the wider 65mm fit around them just fine. Installation took about 2+ hours, having never installed fenders before.
Thank you for your feedback.