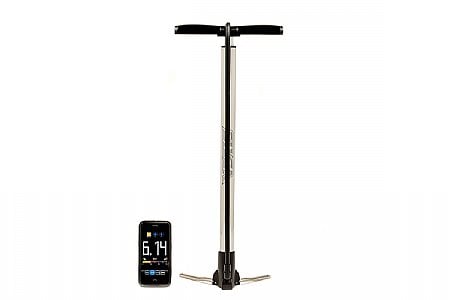 expensive, but worth it.
I'm not a techie so I was very hesitant about the phone app/bluetooth stuff, but I have to admit it really works well. Overall, this is the Cadillac of travel pumps, super accurate, works perfectly. Pricey, but worth every penny.
Thank you for your feedback.
Best pump
The pump works every single time thanks to the hiro valve. All my other pumps take multiple locking and unlocking to get pumping actions to work.
Love how you can dial in the exact PSI and its definitely strong enough for use anytime, not just for travelling.
Thank you for your feedback.