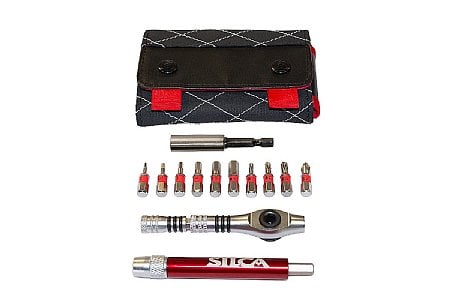 Cycling Enthusiast
St Pete,FL
Cycling Enthusiast
Huntington Beach California
Ridiculously high quality and excellent design
72 tooth ratchet is amazing. Tight tolerances, high quality steel and aluminum materials. Nice finish. Multiple configurations possible with torquer extension and well designed ratchethandles. Torque markings easy to read and nice to have on steel and aluminum. Must have on carbon fiber. Expensive, but so is a Rolex and worth every penny. Only improvement would be to make the bag just a bit smaller or redesign as a roll bag to fit into under seat bag or butt pack better...
Thank you for your feedback.
Cycling Enthusiast
San Diego, CA
Beautifully Made
I haven't had a need to use it yet, so I'm not going to rate it for anything other than it's finish and design. It is truly beautifully made. And the engineering that went into it seem to be top notch. If I have a minor quibble with it, it is that when it's packed up in it's carrier, it could be more compact. It is a little bit of a space hog in an under seat bag.
Thank you for your feedback.