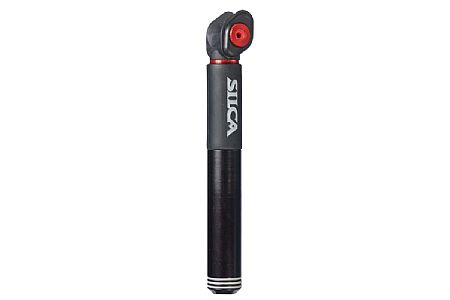 Cycling Enthusiast
Minnesota
4 of 4 customers found this review helpful.
Almost as good as a floorpump
Makes other handpumps insignificant and pumps twice as much volume compared to other cheaply made ones. Very durable and handy when you get a flat out on the road I was able to get mine up to 95psi with this pump probably could of gotten more but thats plenty for finishing your ride. Very well made no cheap plastic and made of aluminum and comes with a 25 year warranty! Costs more but better made and will last you a lifetime.
Thank you for your feedback.
Cycling Enthusiast
Piedmont of SC
Cycling Enthusiast
Corpus Christi, TX
3 of 3 customers found this review helpful.
Beats other mini pumps I've owned
Terribly expensive but high quality construction like all Silca products. I primarily use Co2 but if you run out cartridges or the inflator fails it's nice to have a pump that will RELIABLY inflate a tire enough to get home. Got tired of lesser pups failing when I needed them the most. Did some tests on a 700c x 25c tire it took 250 strokes to reach 80 psi, 200 strokes to reach 75 psi and 50 strokes to reach 25psi. I typically use 12 gm unthreaded cartridges ... I use this pump for the first 50 strokes and top off with one CO2 cartridge- that will give me 100 psi.
The little decorative o-rings you see on the butt of the pump are a joke- isn't going to take long before they peel away and you lose them.
Thank you for your feedback.
Cycling Enthusiast
Volcano, Hawaii
Power in the palm of your hand
I especially enjoy the size. It pumps like a mad man compared to my other brand. I also like the slip on nozzle rather than a screw on. I cannot tell you the number of times I've removed the valve. The one thing I am not thrilled by is the lack of a frame mount that attaches to the cage screws. I have to other brands that not only have a mount that can be fitted under the cage but one brand also has a mount incorporated into the cage. At the price point of the silca, a mount would be a nice feature.
Thank you for your feedback.
Cycling Enthusiast
Fullerton, CA