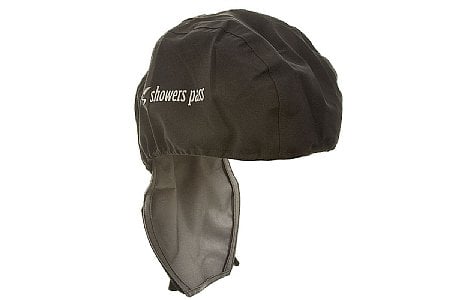 Cycling Enthusiast
Abbotsford BC
4 of 4 customers found this review helpful.
works
Seems to do what its supposed to do. Blocks rain. I thought rear flap would be annoying but its not. Has some reflective stuff on it which is good on the flap.
Works fine over my Catlike whisper helmet.
Thank you for your feedback.
Cycling Enthusiast
Columbus, OH
Best $30 I Have Spent on Bike Gear
Just finished a 200 mile RAAM Challenge ride with on and off rain all day and temps in the 40s. The Showers Pass Helmet Cover teamed with a GoreTex jacket kept my head and upper body dry and warm all day. Easy to install, this cover never leaked and stayed in place during fast descents. The back flap channels the water onto the jacket and keeps it out of your back. Definitely go to gear for future rainy day rides.
Thank you for your feedback.
Cycling Enthusiast
Portland, OR
Works like it should, keeps head dry during rainy day rides.
Been putting on many miles during this rainy winter and spring. I was using another brand helmet cover and water always seemed to find it's way in. So, i purchased the Showers Pass cover. I have used it on about 10 rain rides. One in particular was about 2.5 hours and the heavy rain never let up. At the end of the ride my head was dry except for some sweat. When I looked at the inside of the cover there wasn't a drop of water in it. Very happy with the purchase.
Thank you for your feedback.