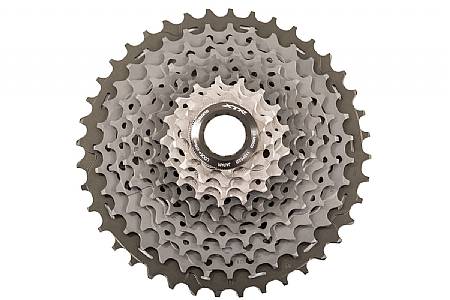 1 of 1 customers found this review helpful.
Road Cassette
I do big climbs on my road bike and use this cassette with a medium cage Shimano derailleur and Wolftooth Roadlink. It works great! Couldnt be happier with this light weight cassette. This XTR cassette is an amazing piece of engineering and technology.
Thank you for your feedback.