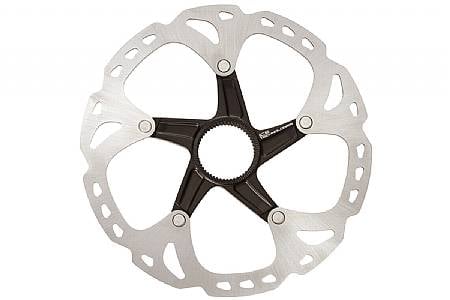 Cycling Enthusiast
Nashville, TN
0 of 2 customers found this review helpful.
Needed these to go along with a wheel purchase
I didn't understand what I didn't understand about disc brakes at the time of a wheel upgrade for my commuter. When I realized what centerlock rotors were relative to six-bolt, I knew I needed to make another purchase, so I went with these based on BTD suggestion. I initially had a moment of distress after I mounted these on the wheels and placed the wheels in the drop outs and gave them a spin . . . they didn't spin. The brake caliper housing was bumping against the rotor mount (2 out of 5). I couldn't understand what was going on. Then I took a deep breath, asked a question on G bicycle maintenance community and got an answer within minutes. Simple adjustment of washers to create a wee bit of space for the rotor to turn freely. About 500 miles later, I'm writing this review to say that these disc rotors are just right.
Thank you for your feedback.
Cycling Enthusiast
Novato, CA
1 of 1 customers found this review helpful.
Not compatible with Avid BB-7 discs
I was excited to mount these rotors, until I noticed the spider and rivets are too long and interfere with the brake pad levers on BB-7 road brakes. I tried respacing the calipers with some washers, but not enough of the rotor brake surface was exposed. I bought some cheaper CenterLock rotors that don't have the same length spiders, and they work fine with Avid BB-7 road calipers. Too bad - these are really well made, and I'll sell them on Ebay second-hand as they are used and cannot be returned.
Thank you for your feedback.
Cycling Enthusiast
Wisconsin
1 of 1 customers found this review helpful.
These Are Excellent Discs
I love these discs. I replaced the Stock Tektros on my Trek FXS6. I put Shimano resin pads on too. I'll be further upgrading to Shimano XT calipers and levers. It'll be a sweet set up! .
Thank you for your feedback.
Cycling Enthusiast
Bonney Lake WA
Cycling Enthusiast
Denver Colorado
Cycling Enthusiast
Hillsboro, OR
Daily Commuter
San Francisco, CA
Best performing rotor for the money
As is true for other XT components, this rotor defines the intersection of superior performance at a reasonable cost. Excellent stopping power in all conditions. The only caveat is that one must be careful when truing these rotors - they can be irrevocably damaged if bent too far.
Thank you for your feedback.
Daily Commuter
Seattle, WA
Great product, fair price, and quickly delivered.
For daily use and for high-mileage randonneuring, these rotors deliver confident stopping power on demand. Paired with semi-metallic pads for all-weather predictability. Would replace with same when worn out.
Thank you for your feedback.
Cycling Enthusiast
Seattle, WA