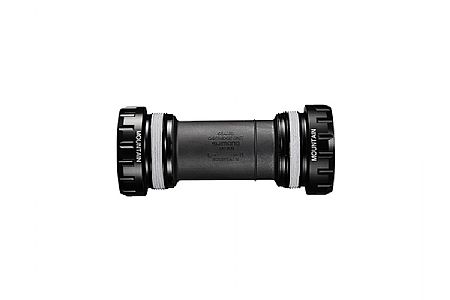 Cycling Enthusiast
Portland, Oregon
Excellent product, easy to install.
Could not find a bike delivered until 5 months after purchase, so got a frameset and put a Fezzari Delano Peak together with XT and XTR components. This bottom bracket came just in time for me to start riding in early June.
Thank you for your feedback.
Cycling Enthusiast
Seattle
1 of 1 customers found this review helpful.
Adapter Is Junk - but the bottom bracket is fine
The adapter that comes with this bottom bracket is made of plastic. It barely fit into the larger diameter Park Tool BBT69.2, and I had to tap it into place with a rubber mallet to get it fully inserted. Next I tried to use a torque wrench to achieve the specified torque (35-50 nm, I used a torque wrench set to 360 in-lb), but the plastic tool slipped off the bottom bracket a couple of times and quickly became useless. I managed to get it installed, but I wouldn't recommend relying on the supplied adapter to achieve the proper torque. I had to cut the adapter out of BBT69.2 and ended up ordering another bottom bracket tool for future maintenance.
Thank you for your feedback.