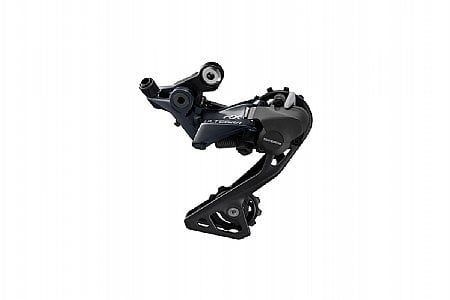 Daily Commuter
New England
1 of 1 customers found this review helpful.
One of my favorite upgrades
Conclusion A clutched rear mech will probably become a standard for everyone but triathletes.
I bought this upgrade to replace a dying 6800 rear mech. I am a daily commuter, mixed surfacelong ride weekender. Shifting is crisp, but the real pleasure has been a lack of chain slack or slap. My chainline stays tight no matter where I'm riding. I ride over potholes, train tracks, dirt trails, fire roads and overall poorly maintained roads. The other nice part is that the cable is now tucked underneath everything rather than to the outside in the 6800 series, so it should take less abuse. Adjustments on the barrel adjuster are easier as well.
Thank you for your feedback.
1 of 1 customers found this review helpful.
So far, so great
So, it adds 40 grams over a standard Ultegra derailleur, but if you're looking at this, you know it's well worth it. After a number of CX races and gravel rides with it, the clutch noticeably works in the sense that you don't notice the chain slap you did before, and you don't notice your chain dropping. There's a little bit more friction, and shift effort is a tiny bit higher, but well worth it for the peace of mind this derailleur gives you.
Thank you for your feedback.