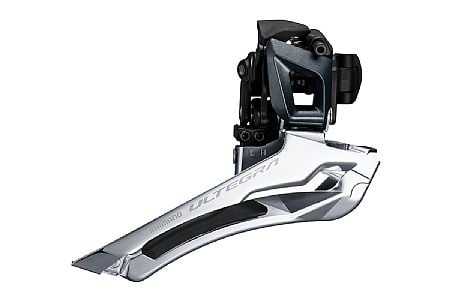 Cycling Enthusiast
Madison, IN
great performance but mind the setup
I reconfigured the drive on my gravel bike and needed a new front derailleur. This one worked perfectly, as I expected it to. Note that Shimano changed the setup procedure for road front derailleurs some years ago and if you've not updated your technique to the new protocol, your installation will fail. The new procedure is as simple as the old one but provides much crisper, more precise shifting. Shimano has full setup details online. Anyway, yes I'd buy this again and yes, I recommend it to others.
Thank you for your feedback.
Competitive Racer
Eugene, OR
Winter Gravel Bike Build
Building a carbon race gravel bike this winter and using the Easton cranks and chainring set up. Due to the narrower Q factor of the Easton set up you use a standard Ultegra front derailleur. Using GRX group set everywhere else. This is an excellent combination as I prefer the narrow Q factor over the wider one on the GRX crank set.
Thank you for your feedback.
Cycling Enthusiast
South Central TX
3 of 3 customers found this review helpful.
Shimano Ultegra Front Derailleur.
Shimano quality as you would expect and at a fair price.
Simple enough to install and adjust. Just don't rip off the little red tag hanging from the cage when it comes out of the box because it is a very useful part of the install process.
It has been on the bike for a few months and shifts smoothly and reliably.
Thank you for your feedback.