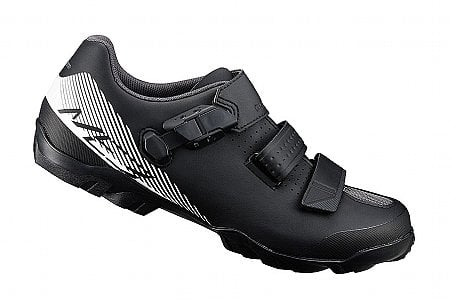 Cycling Enthusiast
Southern Appalachians
Better than I expected
Based on their appearance and my first try-on, I did not expect to like these shoes. Turns out that I like the velcro straps and the buckle straps. I have no problem with the tongue. I never thought that my feet are particularly wide, but the toe box needs to be a bit wider for my feet to be unpinched. I don't feel the tightness so much when I'm riding.
Too soon to rate the durability.
Thank you for your feedback.
Cycling Enthusiast
Louisville KY
Decent value especially if you need wide fit
I have only worn these shoes for a few more than a dozen rides so far. This shoe is a good value in my opinion. Downside, you may be more accustomed to the tongue of a shoe staying in place with other athletic shoes. Not so here. But the tongue sliding left or right may not be affecting performance or comfort that i have noticed. This sliding tongue affect could be related to socks as well. What is really appreciated is the lack of shoe laces and the ease of snugging the shoe without laces.
Thank you for your feedback.
Cycling Enthusiast
Indianapolis, IN
Perfect fit and a great shoe to walk in.
I ordered these shoes and when they arrived, I noticed the tongue sewn in to a stable position. Nothing wrong with that though. A lot of shoes do that. Of course, I know how to sew in the areas I needed to lock the tongue in place. The shoes are a fantastic fit. I thought the tread might be too slippery to walk around in but i found out differently. The problem with them is that I wear them around a lot of the time but I don't want to wear the sole out before I get the rest of the shoe out on the road.
I had ridden Look peddles and cleats all my life minus the time before them when we had to lock our feet in with toe clips and i wanted to get these shoes to be able to go in to stores more when i ride my city bike. So I switched all my cleats AND peddles over to SPD's. I wanted to learn the new clipping of the cleats while I ride this winter on the trainer. It was very easy to set the cleats and learn the new locking-in.
I would recommend these shoes to anyone wanting shoes with some tread and wanting to be able to walk in. If you walk in mud, it builds up in the cleat area but it's an easy clean. I never buy shoes that are even snug because I know how a perfect fit is with a shoe......The number on the box has nothing to do with the length.....it tells you where the arch is built in to the shoe, and, also where the ball of your foot is so your shoe will fit perfectly with the peddle axle. I know you all may not understand all that but if you follow the premise, you won't ever get numb toes. These shoes are a perfect width.
Thank you for your feedback.
Cycling Enthusiast
Indianapolis, IN
Great fit
I got these shoes so I could use my city bike more going places and having to walk more. I knew I might need to make alterations because I'm very particular withe the fit. The shoes over all fit great...but....The tongue on both shoes had to be sewn to the inner portion of the buckle area. This keeps the tongue from sliding to a new position. Then i fold the outside of the tongue over to the sewn in area and it remains flat to the foot. I no longer have numb toes or aching feet due to riding. They are a perfect fit now and i'm finding myself wearing these more than my other casual shoes. Like i said, I'm very particular of the shoe fit and I know how to do shoe modifications. So my concern was getting a shoe that had a body that fit me the way i wanted the fit.....then it's up to me to modify them for a perfect fit.....These are a great fit and I can walk in them all i want. Great price. I like getting at least 10 years out of a shoe but I may wear the sole out on these before the uppers wear out. I hope this review helps others in purchasing this shoe. Very comfortable. biketiresdirect took care of me. Great service.
Thank you for your feedback.
1 of 1 customers found this review helpful.
Good value and good shipping time
This shoe seems to be a very good value for the price I paid. They seem a tad heavy but overall still have been serving me very well. And the shipping time was exactly as expected, or it may have been one day early.
Thank you for your feedback.