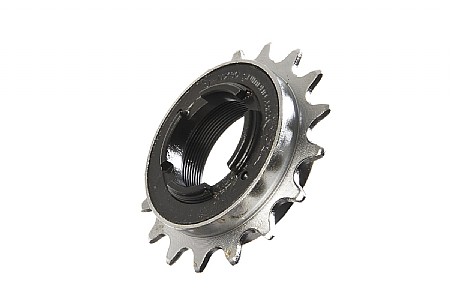 Daily Commuter
Potomac, MD
Cycling Enthusiast
Brooklyn, NY
4 of 4 customers found this review helpful.
Quiet, Reliable, Reasonably-Priced.
I needed to replace a worn-out, crunchy freewheel on my commuter. This one was reasonably priced and worked great out-of-the-box. There's almost no clicking sound when coasting, which is a little weird/pleasant. I commute everyday on it and it's still as smooth and quiet as when I installed it months ago. There are fancier, sealed-cartridge freewheels for those looking to buy the best on the market but for a no-frills bike commuter like myself that doesn't have a lot of cash to spend but still wants something decent and reliable, this is just perfect.
Thank you for your feedback.
Daily Commuter
Portland, OR