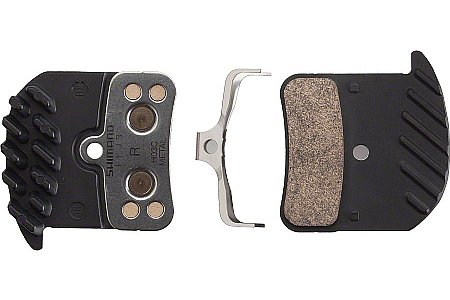 Cycling Enthusiast
Vancouver, Canada
1 of 1 customers found this review helpful.
Works with Juin-Tech hybrid brakes
I prefer metal disc brake pads to organic, since I live in the Pacific Northwest, where it rains a lot, and organic pads don't last long in this environment. My favorite disc brake is the Juin-Tech cable-actuated sealed hydraulic caliper, which combines the power of hydraulic braking with the universality of a cable. I took a chance and bought the cheaper organic version of these pads just to see if they would fit into the Juin-Tech caliper, and they do, so I bought the metal version of the same pads. I'm not sure if the fins actually cool anything, but they really make the caliper look sexy! And because I've had metal pads last over 10,000 km (as long as you don't use them in rain too often), it helps make them cost effective!
Thank you for your feedback.