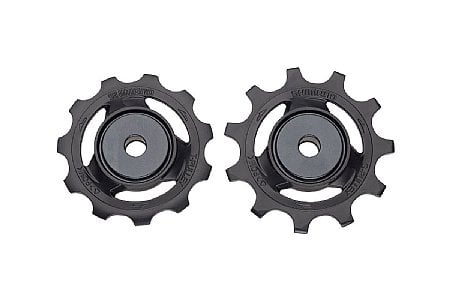 2 of 4 customers found this review helpful.
They are great quality.
If you are reading this you may have considered. those expensive ceramic pulleys that claim to give you extra divine power. These are very high quality pulleys, with amazing sealed bearings. You won't find them anywhere online except here. They helped to reduce chain noise and REALLY improve shifting in a 105 group.
Thank you for your feedback.
Ok on Ultegra
Bought these because no one had the Ultegra pulleys in stock, mine were shot, and I had a ride the following day. They work well enough but not any better than the originals and wouldn't recommend the switch unless they're the only ones you can get your hands on in a pinch
Thank you for your feedback.