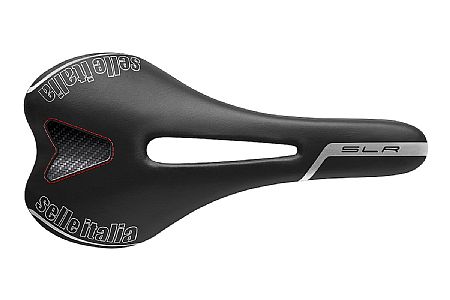 Not for me, a real sit bone buster
I wanted to like this saddle. It's flat like I want and narrow which I thought would work well with my 118cm sit bones. But after a few hundred miles I found this saddle was not for me. The saddle is very hard which is fine but it also juts out a bit at the sit bones which caused a ton of pressure and chafing. The carbon fiber sew-in certainly doesn't help. The flat wings also caused problems with rubbing between the glutes and hams.
The quality of the saddle is good but it is not for me.
Thank you for your feedback.
3 of 5 customers found this review helpful.
Great seat!
Very comfortable seat for longer rides in my opinion. Pretty light and good looking. Very durable from what I can tell so far. I have three of the seats on each of my bikes... Gravel bike, road bike and mountain bike.
Thank you for your feedback.
Great Saddle
I havehad 3 of these saddles, 1 on crossgravel bike other two on road bike. Ive 15,000 miles on this saddle (gravel, cross and road racing, long ass road rides). Its my preferred saddle. Have tried many others but come back to this one. Think they may be dqing it so grab it while you can. 6 200 rider
Thank you for your feedback.