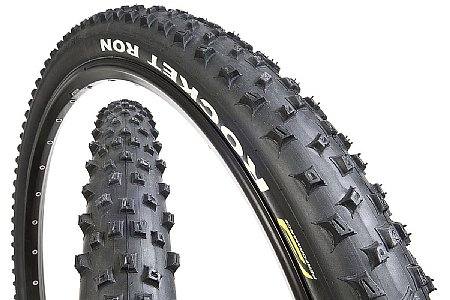 3 of 3 customers found this review helpful.
Sweet all-around xc racing tire!
I have the 26x2.25 Performance version - not EVO - mine weighs 500grams. My new favorite tire for the front on my XC race bike-light weight but still has a nice durable sidewall - much tougher than the EVO sidewall. My favorite part is that it has sweet aggressive grip for a variety of conditions-does espicially well in loose over hardpack, but it doesn't seem to have bad rolling resistance - at least on the front.
Thank you for your feedback.