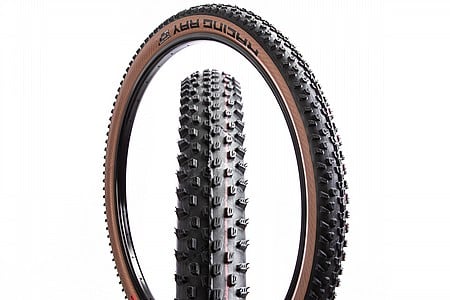 Cycling Enthusiast
Mumbai, Maharastra
Tougher than I thought!
I run this together with Thunder Burt and have traditionally run the Speedgrip version. I switched to the Super Race to get just a bit less rolling resistance. I was worried about puncture resistance especially since I'm running these in India and the Mumbai area specifically, where the terrain is brutal and replacements are non-existent. They have held up very well and I can't tell a huge difference in rolling resistance. That being said, I think they are great and if you can't get the Race then you'll still be fine with the Speedgrip. I'm running a lightened Scott Scale 920 (2021) with Carbon Wheels and have the tires at 2.25 though I am considering trying the 2.10" (Grip version). I cycle about 200km per week and run the odd CX race when I can.
Thank you for your feedback.