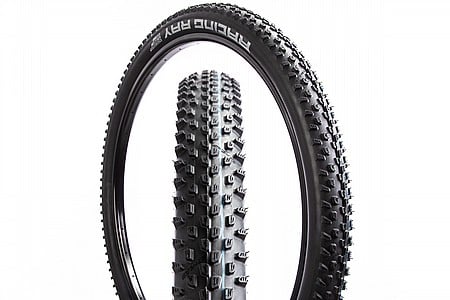 Cycling Enthusiast
North Texas
8 of 8 customers found this review helpful.
Disappointed
Since I began riding 29ers a decade ago, I've ridden and raced Racing Ralph's. They were fast and absolutely predicable, but a few years ago they changed the Racing Ralph tread to be a rear specific tire with the Racing Ray being the front companion. While the Racing Ray is an alright roller, it has horrible predictability in the turns. The old Racing Ralph gave warning that it was going to let go, but the Racing Ray simply dumps you without a chance at recovery. I thought it may simply be me getting used to a new tire but I rode this tire for several months, and the behavior was consistently bad; it definitely made me a slower rider. After a switch to a different tire, I'm back to speed and cornering confidently without issue. I typically ride loose over hard, hard, and sandy/sandstone trails.
Thank you for your feedback.