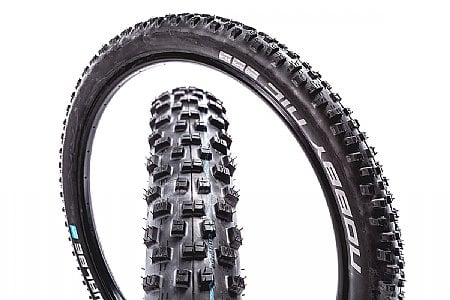 Game Changer for Trail Riders
Just switched from Maxis Minion DHF 2.5 to NN 2.6 (29er). What a difference on the climbs and just as sure footed on the decent. The main difference here is the weight and improved rolling resistance - WOW! Cannot believe what a difference there is. My first time descending and broke a record.
The Minion DHF is an awesome tire and cannot say enough good things - but if you are looking for something more geared to up and down without the sacrifice on the down this is the tire - period.
I ride hard packed with loose rock and rock garden terrain (Denver Front Range)
Thank you for your feedback.