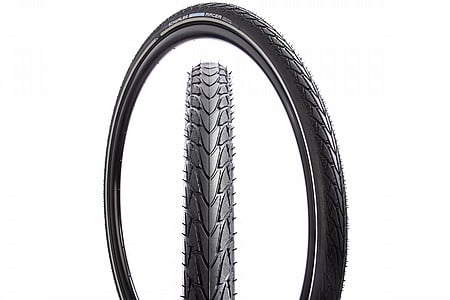 Daily Commuter
SF Bay Area
1 of 1 customers found this review helpful.
Great Puncture Resistant Tire
I have Marathon Racers on both of my commuter's. I work in an industrialized area near a solid waste sorting station and if it has fallen out of the back of a truck, its on the road I ride daily. I addition to their tpuncture resistance, I also get great mileage out of the treads with easily over 3,000 miles on my 18" folding bike tires and I'm right about 1,000 miles on my road commuter now.
Thank you for your feedback.