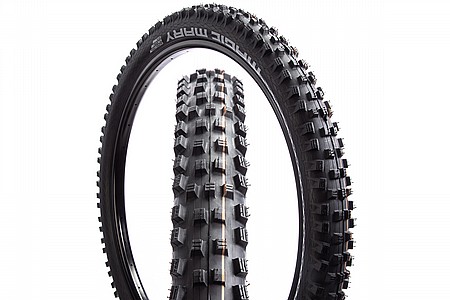 Cycling Enthusiast
Los Angeles
1 of 1 customers found this review helpful.
Good Grip
The MM Super Trail soft compound feels stiffer than the 2.5 DHF I previously had, no worries. Trails have been dry and loose lately. Happy with the traction it provides on the front however, I'm still tinkering with air pressure (18/20). The MM seems to prefer more psi than I normally run. The braking traction is impressive too. Only have 130 miles on it, so far, so good. I think this tire is gonna be fairly durable. I'm an intermediate trail rider, weigh +/- 165lbs, 160/150 trail bike with inserts. When I dial-in the front tire psi, it'll be brilliant!
Thank you for your feedback.