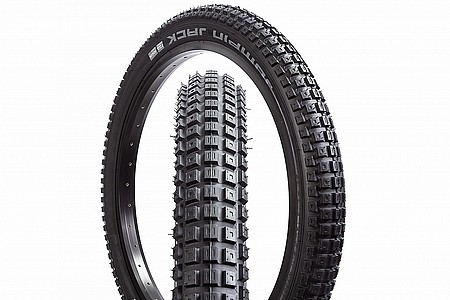 1 of 1 customers found this review helpful.
A little heavy for my application but a great value.
Picked these up for my daughter's 20" mtb because she needed something with a bit more tread. The value is great even if they are a bit heavy for my application. I realize they are mainly for dirt jumping (bmx) so I understand why they are made for durability. I couldn't pass on the price and the extra weight doesn't seem to be hindering her in any way.
Thank you for your feedback.