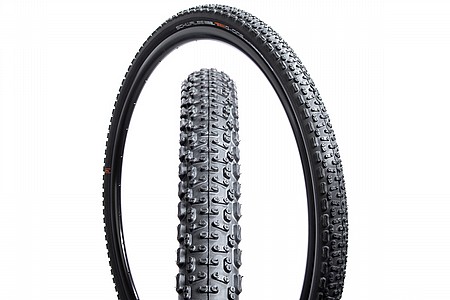 User submitted reviews
Review by rjm161

Cycling Enthusiast

Charleston, SC

4 of 4 customers found this review helpful.

I am a noob, but I am thrilled with them

I'll start by saying I am new to any off road riding of any kind. Bought a Giant Contend AR 3 a few months back and got a second set of rims to setup for off-road rides. At first, I bought a set of Schwalbe Marathon Plus 38c (actually 40-622) because I am planning a trip to the GAP Trail and have heard the Marathon's are great for all different kinds of surface touring.

I rode them once at a lake that has everything from gravel to dirt, grass, sand...you name it. Though they did OK, I didn't feel as confident as I would have liked.

Enter the Ultrabites. I got them and set them up to about 55 psi and headed back to the lake trails. AWESOME. While the first ride made me wonder if I should get a mountain bike (not many hills here) these tires were absolutely perfect for all of the different surfaces. I am thoroughly happy with them and found myself willing to ride 4 to 5 miles faster in some of the sections.

I highly recommend them.

Thank you for your feedback.
Review by Plaz

Cycling Enthusiast

San Francisco

Best off road gravel tire on the market period.

This tire flat out shreds in the dirt. I run 35 PSI on the 700 X 45mm tires. It's stable in all conditions and allows you to push your gravel rig in single track with steep descents as well as give you the traction to climb those steep ascents.

Thank you for your feedback.
Review by M20j

2 of 8 customers found this review helpful.

Returned

When I saw it up close and personal I realized it was too aggressive to be fun on the road. Rating not a dig on product.

Btd was great about return.

They make getting the right gear easy!!

Thank you for your feedback.