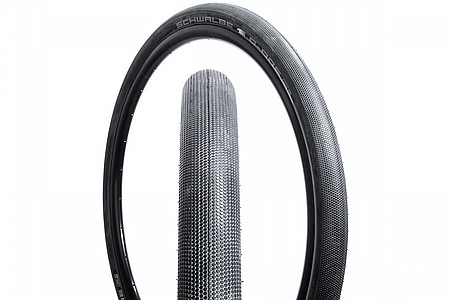 Daily Commuter
Eugene, Oregon
3 of 3 customers found this review helpful.
My first experience with tubeless wasn't great
I'm giving this tire four stars because once the tire is mounted on your bike, it performs well.
However, I had a lot of trouble mounting the tires on my rims. What used to be a ten minute task in tube-land ended up taking me most of the day. Granted, this was my first experience with tubeless tires so it's not the tire's fault I was on a steep learning curve.
I ended up inadvertently ruining one tire by inflating it to the max and then having it explode spraying me and my bike with sealant. Again, mea culpa. I thought taking it up to the max air pressure would ensure the bead would seal. Unfortunately, the bead didn't hold for more than 15 minutes and after it popped, I was unable to re-mount the tire as it seemed like wire inside the tire had been stretched or otherwise damaged. Again, not the tires fault!
I ended up purchasing a Schwalbe tire as a replacement for the damaged one since I couldn't find another G-One Speed in stock at my LBSs. I hope this is useful to someone with a big caveat to not inflate your new tire to its max!
Thank you for your feedback.
3 of 3 customers found this review helpful.
Excellent tires on and off road
I got these tires because its difficult to find high performance puncture resistant 650b tubeless tires in the 1.5 (38mm) width range. I used them on the 235 mile 2 day Ride Across Wisconsin last summer and was very happy. No flats, plenty of Cush and traction and I had no trouble at all keeping speed with folks on full fledged road racing bikes.
Thank you for your feedback.