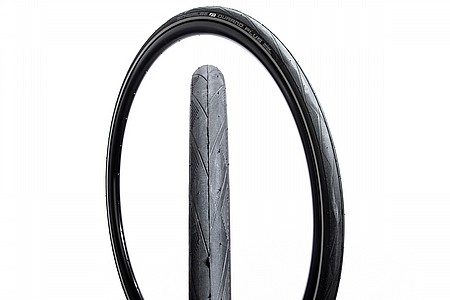 1 of 1 customers found this review helpful.
tough and fast
I got these tires to go with the new. Campagnolo wheelset I recently acquired to upgrade my aging Felt 65, which has gone through assoerted wheels and tires over the past 15 years of hard riding. These replaced my bontrager hardcase racelights, which have been my go to off and on with Conti Gatorskins. Both of those other tires were reliable and tough, but tended to wear out too fast, becoming more prone to flats in the rough PNW roads where I mostly ride. So far these Schwalbe Durano Plus tires seem to wear longer, ride more smoothly (size 25c vs the 23c I mostly ran with the other tires). No flats so far after about 1000 miles. I feel faster on these, even though they are a bit heavier.
Thank you for your feedback.