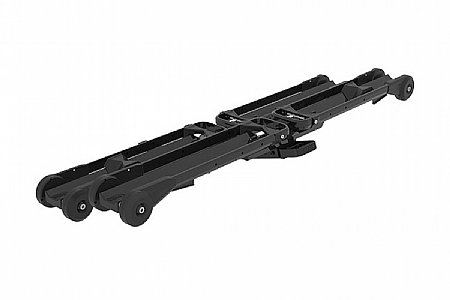 1 of 2 customers found this review helpful.
Dangerous product. Regrets Regrets Regrets
Let's start off by giving some history... I purchased this rack back in May as 1 it was on sale and 2 the other rack I was considering (the 1Up) was sold out. When the rack showed up it was missing several small pieces and had an extra key. I contacted BTD about the parts and they had me contact Saris as they said I would get a quicker resolution that way. After about a 2-1/2 to 3 week wait I received the missing parts from Saris and was finally able to start using the rack. (Take note that the 1Up became available during this period). While waiting for my missing parts to show up I was able to further inspect the rack. I noticed then that it had a couple nicks in it, as well as some odd discoloring on some of the bolt heads. which in hindsight make me think this was a return or shop floor model, though it was not advertised as such. Also, several of the bolts were loose so I tightened them. Little did I know that this would be something I would need to get used to doing. Seriously I go through and tighten the bolts on this thing almost weekly. Notwithstanding my diligence to this task, the rack came apart while on a road trip the other day. Loosing one of the half tray assemblies on a highway somewhere in Texas. Hopefully it didn't injure or kill anybody. But I wouldn't know if it did.Bottom line... buy this rack if you are willing to check the bolts before every use and are ok with the liability it may impose on you.
Thank you for your feedback.