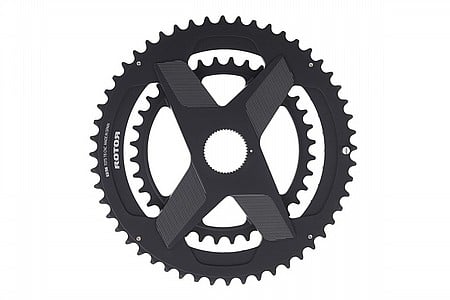 User submitted reviews
Review by Matt

Better than old design

Ive used previous version of Rotor Q Rings with a separate spider. I recently upgraded to Rotor 2in Power meter. I had no choice and had to buy the new Q Rings with direct mount. This is much simpler design and attaches to crankset much easier, as compared to the old spider version. I also like the bigger oval (12.5%).

The new setup looks and works great.

Thank you for your feedback.