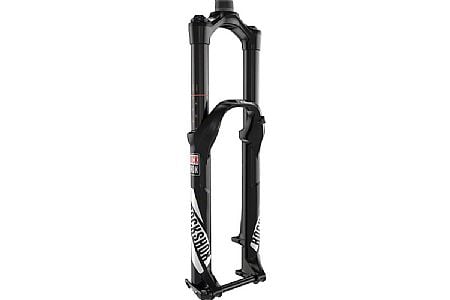 Cycling Enthusiast
Steamboat Springs, CO
2 of 2 customers found this review helpful.
Great upgrade from Fox Evolution!
Wow.
Found this at biketiresdirect.com for cheapest I could find after weeks of research. I upgraded my Fox Evolution on a Rocky Mountain Instinct. Going from 120mm to 140mm has changed my downhill game. I only have the cheaper Fox forks to compare it to, but it has increased my feel and confidence when moving downhill and I have the data to back it up. I'm now keeping up with, if not passing riders ten years my junior. I thought they were stronger riders... they just had better equipment.
I would highly recommend this fork for anyone looking to upgrade. I primarily prefer to ride cross country with free ride tendencies. I ride 40-100 miles a week. I've had the shock for 6 weeks now.
Thank you for your feedback.
Cycling Enthusiast
Austin, TX
0 of 1 customers found this review helpful.
Nice upgrade
I upgraded from a Fox Float 32 120mm to this Pike RCT3 140mm on a Salsa Horsethief and it's been a nice upgrade. While my bike is not really an enduro monster, it is a lot more stable on fast, chunky descents. At first, climbs felt weird as the front wanted to come off the ground but slight adjustments to body position solved that problem. I selected this fork for the price and maintainability (easy to source parts).
Thank you for your feedback.
Cycling Enthusiast
Portland
This is an outstanding suspension fork that is allowing me to get rowdy on my HONZO ST!
Set up and forget is what I like about this fork, I don't adjust constantly or have the feel required to fine tune a suspension fork. Modulation is available and one day I may dive deeper into suspension set-up is so desired.
Thank you for your feedback.